Power restored to 4,000 Mill Valley PG&E customers following afternoon outage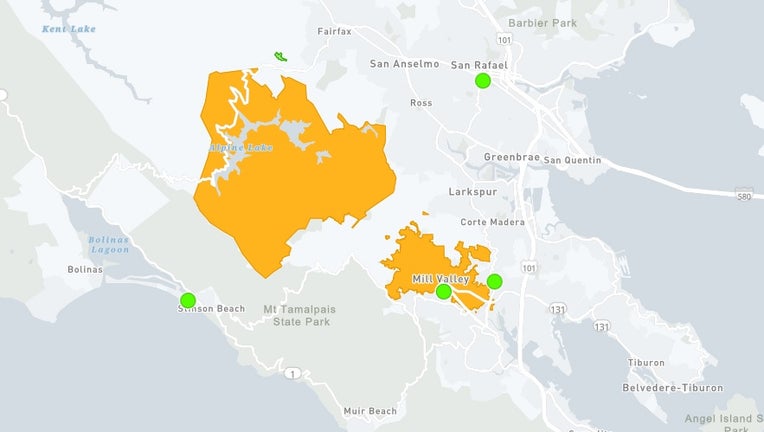 MILL VALLEY, Calif. - A power outage Thursday afternoon in Mill Valley briefly left 4,084 PG&E customers without electricity.
The incident was first reported shortly after 1 p.m., and prompted Mill Valley police to Tweet about the outage.
PG&E tells KTVU that all customers were safely restored by 2 p.m.
PG&E is still investigating the cause of the outage, but says a substation that feeds Mill Valley was impacted.
PG&E had expected to restore power around 4:15 p.m.