Overdue library book returned 4 decades later, comes with apology letter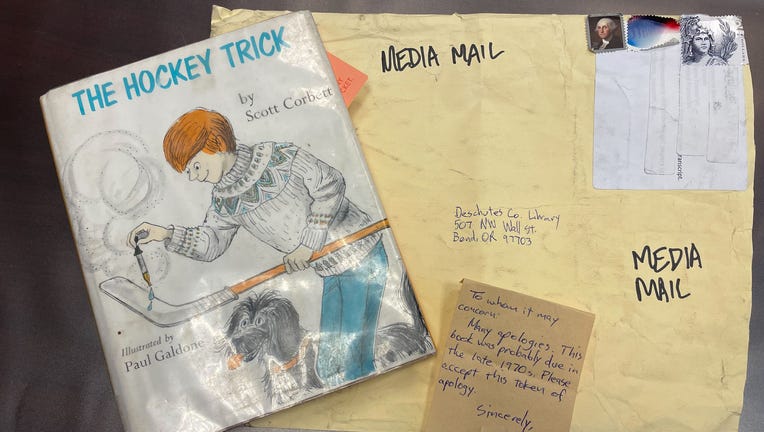 article
BEND, Ore. - It's better late than never for an overdue library book that was returned nearly 45 years after being checked out. 
The Deschutes Public Library in Bend, Oregon, said it received a package earlier this month.
Inside was a 1974 copy of "The Hockey Trick" by Scott Corbett. 
RELATED: 'My heart completely melted': 2nd grader dresses like teacher for Superhero Day
But the book also came with an apology note, possibly from the borrower. 
"Many apologies," the note read. "This book was probably due in the late 1970s. Please accept this token of apology."
It appeared the book was due on April 25, 1979, according to a stamp. 
The sender also said even if the book was already paid for, a check was enclosed in the package as well. 
RELATED: Columbia University permanently drops SAT, ACT testing requirement
Fortunately, the library said it doesn't charge late fees for books but only a replacement fee for lost items. 
"So now would be a good time to gather up any late items and send them back our way," the library posted on Facebook. 
This story was reported from Los Angeles.