Garbage truck near Sunol flips over, blocks I-680
SUNOL, Calif. - An overturned semi-truck carrying loads of garbage flipped over on its side Wednesday morning near Sunol, according to the California Highway Patrol.
The accident occurred on I-680 Northbound north of the scales about 9:30 a.m. 
Aerial views showed the large truck on its side, debris flowing from inside. 
At one point, all but one lane was blocked for traffic on the freeway. The highway patrol said that all lanes reopened around 2 p.m.
Caltrans called a Bobcat to come clean up the mess about 10:30 a.m.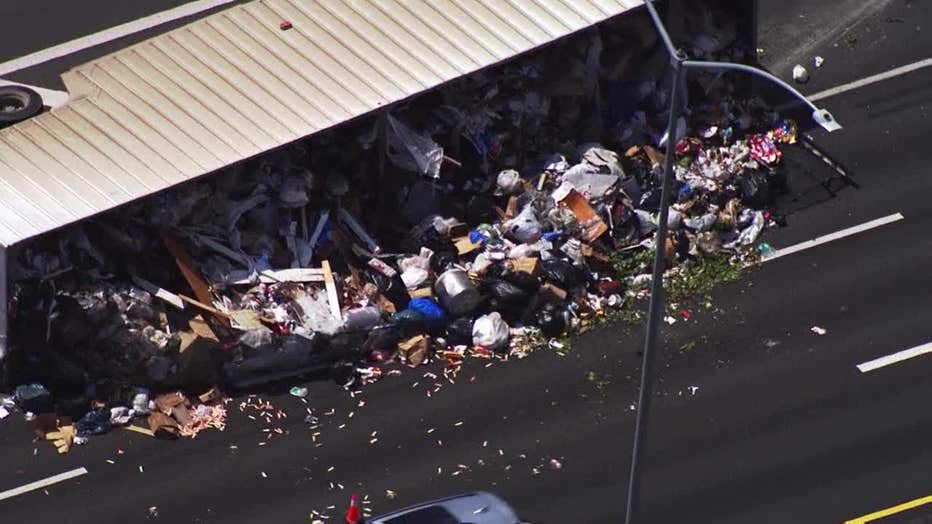 An overturned semi-truck carrying loads of garbage flipped over on its side Wednesday morning near Sunol, according to the California Highway Patrol. June 7, 2023