Pacifica man crashes SUV into garage near Redwood City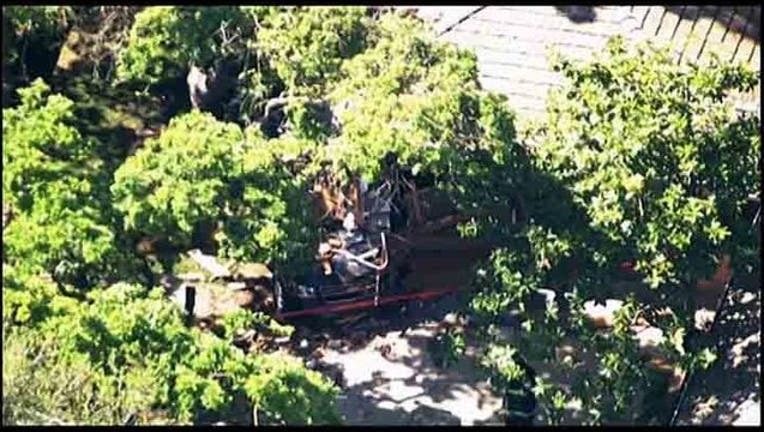 article
REDWOOD CITY, Calif. (BCN) - A Pacifica man crashed a car into a two-car garage at a residence in the unincorporated Palomar Park area outside Redwood City Friday morning, according to the California Highway Patrol.
The incident was reported at 9:54 a.m. after the driver of a black Chevrolet Tahoe traveling eastbound in the 1300 block of Edgewood Road crossed the opposing lane of traffic and crashed into a detached garage, according to CHP Officer Art Montiel.
"The car went right by a couple of trees and into a two-car garage," Montiel said.
The crash damaged roughly one-fourth of the detached garage, including one of the doors and part of a side wall. A car parked in driveway was also damaged, Montiel said.
"He might have been going the speed limit but I believe speed limit is 35 in that area, so that's still pretty fast for coming to a complete stop against a wall," Montiel said.
There was a family home at the time but they were in the main part of the home, according to Montiel.
"Luckily there was no one in the garage and no kids playing outside at the time," Montiel said.
The driver, a Pacifica resident, had minor complaints of pain and was transported to a hospital as a precaution. No other injuries were reported, according to Montiel.
Drugs and alcohol do not appear to be a factor in Friday morning's crash but officers are investigating the possibility the driver may have been texting or otherwise distracted at the wheel.
No arrests have been made, according to Montiel.