Packers QB Aaron Rodgers, a Chico native, to donate $1 million to Camp Fire victims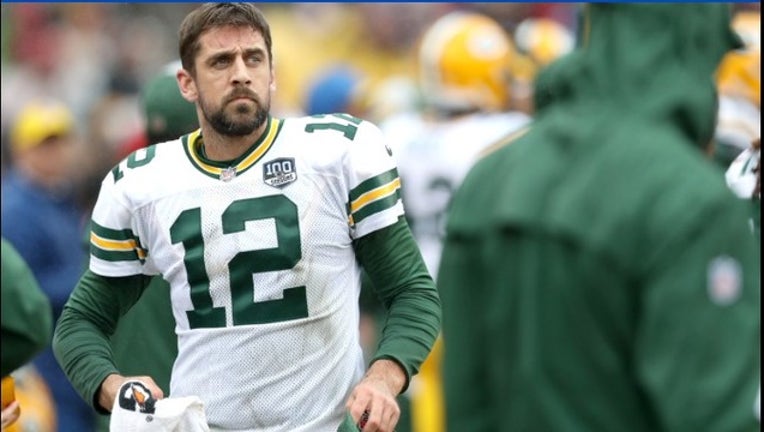 article
Green Bay Packers quarterback Aaron Rodgers, a Butte County native, is partnering with the North Valley Community Foundation and donating $1 million to assist those affected by the Camp Fire, which decimated parts of the county and killed at least 81 people. 
Rodgers, who was born and raised in Chico, where evacuees have flocked to for shelter after the blaze leveled the nearby town of Paradise, made his announcement wearing a "Butte Strong" shirt in a video Wednesday on Twitter. Rodgers went to Butte College and then the University of California, Berkeley. He says the money will go toward recovery and rebuilding efforts.   
"In Northern California, where I was born and raised, the city of Paradise burned to the ground, and many of the residents who got out are now displaced to my hometown of Chico and across the north state," the two-time MVP said in a Tweet. "I personally reached out to my friends and the mayor of Chico to find out how to be of the most help. And raising money for both immediate needs and the long-term recovery is what is needed most right now."
Rodgers, 34, also announced that State Farm and Neighborhood of Good will donate $1 every time a Twitter user retweets Rodgers' video and uses the hashtag #retweet4good. Users have until Nov. 25 at midnight to participate. 
The Camp Fire is the deadliest and most destructive wildfire in state history. At least 81 people died and over 18,000 structures destroyed (including more than 13,000 homes) in the 153,000-acre blaze that is expected to be contained on Nov. 30. 
Early Friday afternoon, the video had been retweeted more than 42,000 times in a show a support, though it also received criticism. Jordan Rodgers, the quarterback's estranged brother and college football analyst for ESPN, called out the gesture on Twitter. 
Jordan Rodgers said his brother didn't call his family when they were packing and preparing to evacuate their home threatened by fire. After that, he said, "everything else just feels like an act."
Aaron Rodgers has been distant from his immediately family for some time now, with personal issues becoming a talking point in the 2016 season 12 of "The Bachelorette," where Jordan Rodgers appeared and won. 
Since the feud became public, Rodgers had declined to comment on the issue, saying it's a private and he's always found it "inappropriate to talk publicly about some family matters," the quarterback told People. 
Additional family drama adds to the pressure Rodgers faces heading into week 12 against the division rival Minnesota Vikings. Adding a loss to the team's 4-5-1 record could shatter their playoff hopes.
For more information on how you can donate or help victims of California wildfires, visit here.