Palo Alto police say grab-and-run shoplifters hit Louis Vuitton for $100K in handbags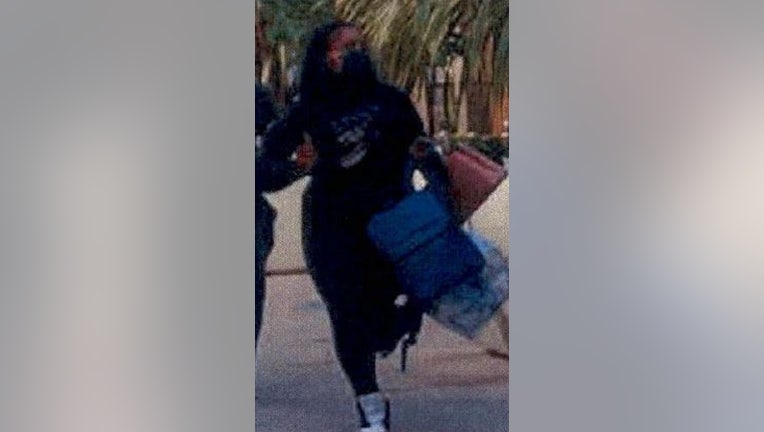 PALO ALTO, Calif. - Eleven people are being sought for shoplifting from a luxury store in Palo Alto, making off with more than $100K in handbags, police said.
Palo Alto police said the group stormed a Louis Vuitton store at the Stanford Shopping Center at around 5:30 p.m. on Monday and grabbed 36 handbags.
The suspects fled the store, ran through the mall, and escaped in five getaway cars before police could arrive. The total value of the stolen handbags was more than $100,000, police said.
Witnesses described the suspects as Black men and women, possibly in their late teens or early twenties. The suspects were wearing face coverings. Witnesses reported the suspects left in a gray Lexus sedan, a gray Infinity sport utility vehicle, a white Audi sedan, a black four-door Hyundai sedan, and a red two-door Honda sedan
A witness was able to photograph one of the suspects as she fled through the mall carrying stolen handbags.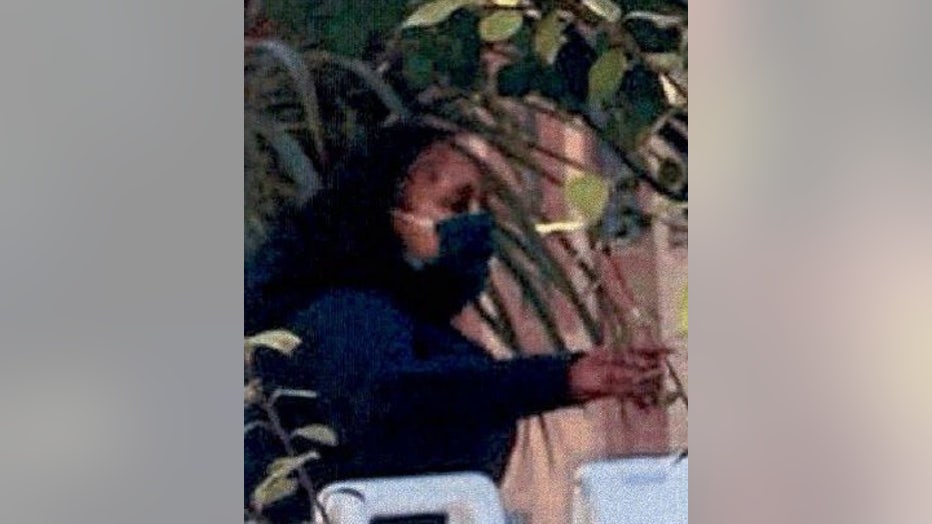 Authorities said the group was well-coordinated and may be connected to a string of burglary shoplifts in other cities. One similar case happened in Palo Alto at Neiman Marcus on May 19, though the vehicles used in the incident were different.
Police said the group knew exactly what they were doing. A retail theft expert said the reason it's so prolific is because it's high profit with low risk.
Shoppers outside Stanford Shopping Center won't see boarded up windows from shattered glass. Police said the thieves just walked in.
"No way, that's insane," said Ranisha Pabla of San Mateo.
"That literally gives me the chills," said Christina Mendez of Newark. "That's crazy. I can't even wrap my mind around that to be honest," said Christina Mendez of Newark. "This is such a nice shopping center where you don't hear things like that happening so it's just shocking to me," said Mendez.
"I'm surprised about not being surprised about this," said Jeannie Kahwajy of Los Altos. "I think there's too much inequity and people are trying to make up and narrow that gap."
According to CLEAR, a national coalition of law enforcement and retailers that deals with organized crime theft, shoplifting has gotten significantly worse since the pandemic. Where the bags will end up? Likely Amazon or other online marketplaces. The nonprofit is working on federal legislation to regulate it.
"I've been to a bunch of places where they have security," said Ranisha Pabla of San Mateo. "Obviously that isn't working so I'm not quite sure what they can do."
Last year, security cameras captured burglars using river rocks to smash jewelry cases at Bloomingdales, where $83,000 was gone in a minute and 20 seconds. Six years ago, a thief drove a stolen car through the Bloomingdales window in a smash and grab.
Shoppers worry who's next.
"Any of these stores are on radar it sounds like," said Mendez.
Police said the suspects left in five different cars. No one was injured and no weapons were used. 
Azenith Smith is a reporter for KTVU.  Email Azenith at azenith.smith@fox.com and follow her on Twitter and Instagram @AzenithKTVU or Facebook or ktvu.com.