Park to be built in Andy Lopez' memory; 13-year-old was killed by deputy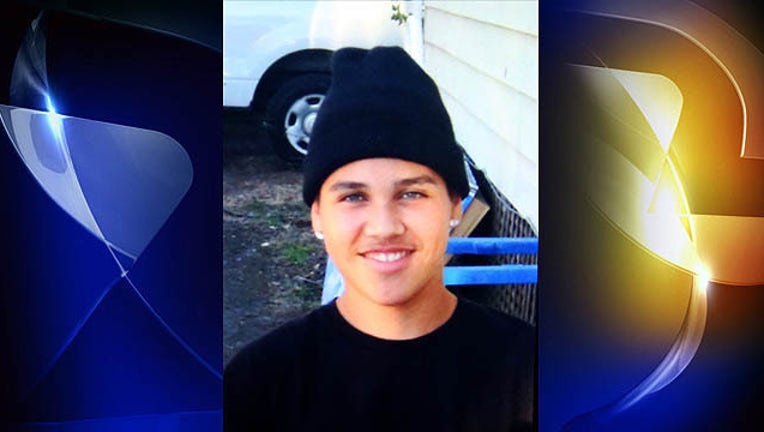 article
SANTA ROSA (BCN)— The Sonoma County Board of Supervisors this morning awarded a $3 million contract to construct a community park in the memory of 13-year-old Andy Lopez, who was fatally shot by a sheriff's deputy.
   
The board awarded the contract to the lowest of four bidders, Argonaut Constructors of Santa Rosa, to build the park at Moorland and West Robles avenues in unincorporated Sonoma County outside southwest Santa Rosa where Lopez was killed.
   
The teen was carrying an airsoft rifle designed to resemble an actual assault weapon when he was shot seven times by Deputy Erick Gelhaus on Oct. 22, 2013.
   
The death was followed by protests, marches, a civil rights violation lawsuit by Lopez's family and the county's intention to build "Andy's Unity Park" -- the first park in the Hispanic community south of Santa Rosa's automobile row parallel to U.S. Highway 101.
   
Argonaut Constructors' successful base bid was $3,029,445 plus $564,500 for 11 "additive alternates" that include a skateboarding spot, basketball court, shade structure, teen zone, community garden and off-leash dog area on two parcels totaling 4.22 acres.
   
Board members discussed at length this morning where the money for the half-million dollars in proposed additions would come from, and whether their absence would be construed as building a "bare bones" park.
   
Supervisor David Rabbitt said he wished the additive alternatives were included in Argonaut Constructors' "base" bid, and he insisted the county be able to pay for the additions.
   
Rabbitt said even without the additions, "It's still a beautiful park, but I want to see the money in the bank before we spend it."
Supervisor Lynda Hopkins, whose district includes the park, insisted the board meet the promise it made in December to fully fund the park.
   
"This is a huge deal for the community. They have not had a park for 20 years. It's long overdue. I don't want half a park," Hopkins said.
   
The board voted unanimously to award the $3 million base contract to Argonaut Constructors and to direct Sonoma County Regional Parks staff to identify funding for the additive alternatives that could include additional grants, community fundraising or money from the 2017-2018 budget.
   
The board begins its 2017-2018 budget hearings in June.
The deputy who shot and killed Lopez, was promoted to sergeant last summer.