Paul Ryan mocked for selfie with Capitol Hill interns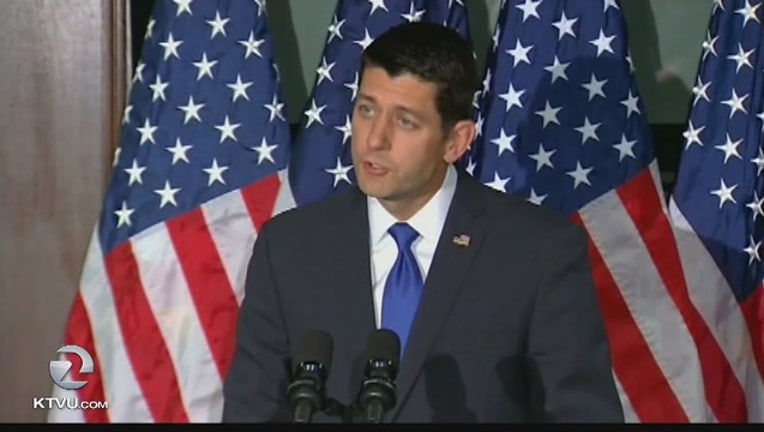 article
WASHINGTON (KTVU) - House Speaker Paul Ryan is facing criticism for a selfie he posted with more than 100 Capitol Hill interns, almost all of whom are white.
The photo posted on Instagram over the weekend shows the group of interns standing behind a smiling Ryan. It is tagged with the caption, "I think this sets a record for the most number of #CapitolHill interns in a single selfie. #SpeakerSelfie."
The image went viral, instantly sparking angry reaction from critics who blasted Ryan and said that the lack of diversity in the photo illustrates a larger, systemic problem.
Comments included, "This is a sad reflection of #CapitolHill as well as this country! The future leaders and politicians in this country should AT LEAST be reflective of the diverse background of its citizens."
Another person wrote, "I think the bigger problem here is that the Speaker didn't even notice, or realized (?) that there is no diversity in these faces."
Instagram user @samessin reacted with the comment, "We are a melting pot in this country...right now this looks like a bowl of plain white rice. Jokes aside we as a government need to do better."
The image has been the target of many sarcastic remarks and jokes. There were many references to making it a "Where is Waldo" game to locate a person of color in the photo.
Others reacted by posting mocking pictures. One replaced the interns' face with crackers.