Juvenile arrested after 2 killed in crash involving stolen car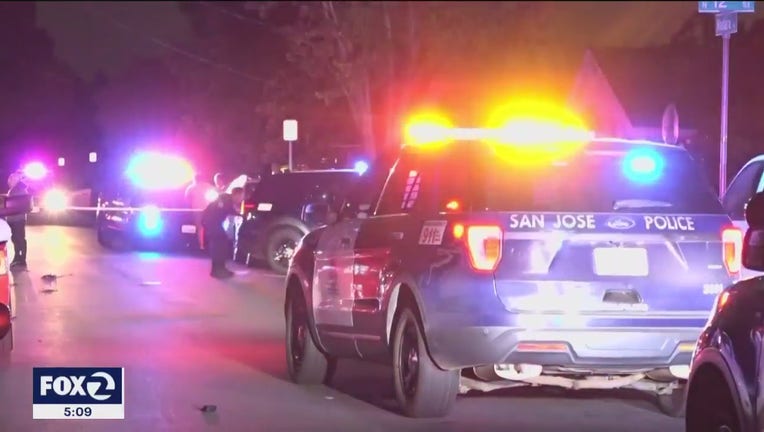 article
SAN JOSE, Calif. - Two people died in a crash involving a stolen vehicle in San Jose early Friday morning, according to police.
Officers responded at about 4:20 a.m. to the solo-vehicle crash in which a stolen 2018 Hyundai sedan struck a light pole and caught fire. The Hyundai, reported stolen on Thursday, was allegedly speeding north on Cottle Road when it veered off the road and hit a pole at the southeast corner of the on-ramp to Blossom Hill Road, San Jose police said.
The vehicle contained two passengers and a juvenile male driver. A male passenger was pronounced dead at the scene and a female passenger succumbed to her injuries at a hospital.
The male driver had injuries that are not considered life-threatening. He has since been arrested and booked into Santa Clara County Juvenile Hall on suspicion of driving a stolen vehicle and two counts of manslaughter, according to police. His name is not being released because he is a juvenile.
The victims' identities are not yet being released.