Pepperidge Farm recalls 46,000 bagel packages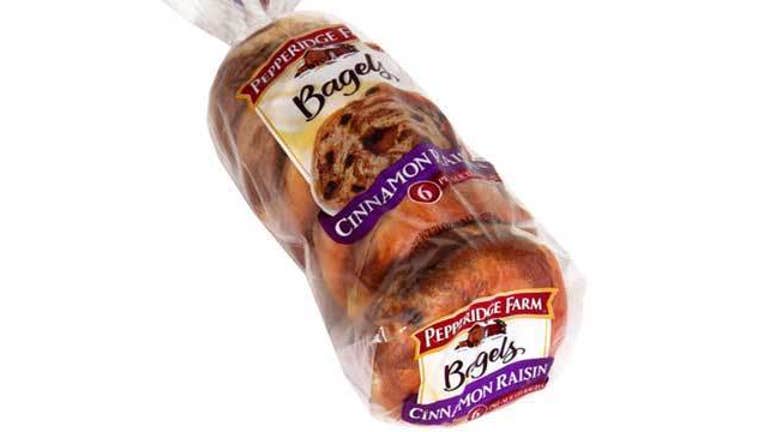 article
NEW YORK (AP) — Pepperidge Farm is recalling about 46,000 packages of bagels because they may contain peanuts or almonds that could set off a serious allergic reaction.
The company said Friday that no illnesses have been reported. It was alerted to the problem by a bakery that makes the bagels.
The recall includes plain, everything and cinnamon raisin bagels. Mini bagels, sold in whole wheat, cinnamon raisin and brown sugar with cinnamon flavors, are also being recalled. The affected bagels have sell by dates ranging from Feb. 7 to Feb. 12.
The bagels were sent to stores in 23 states: Arkansas, Colorado, Illinois, Indiana, Iowa, Kansas, Kentucky, Michigan, Minnesota, Mississippi, Missouri, Nebraska, New Mexico, North Dakota, Ohio, Oklahoma, Pennsylvania, South Dakota, Tennessee, Texas, Virginia, West Virginia and Wisconsin.
Customers can return the bagels to the store for a full refund. No other Pepperidge Farm products were affected by the recall, the company said.
Pepperidge Farm is owned by the Campbell Soup Co., based in Camden, New Jersey.