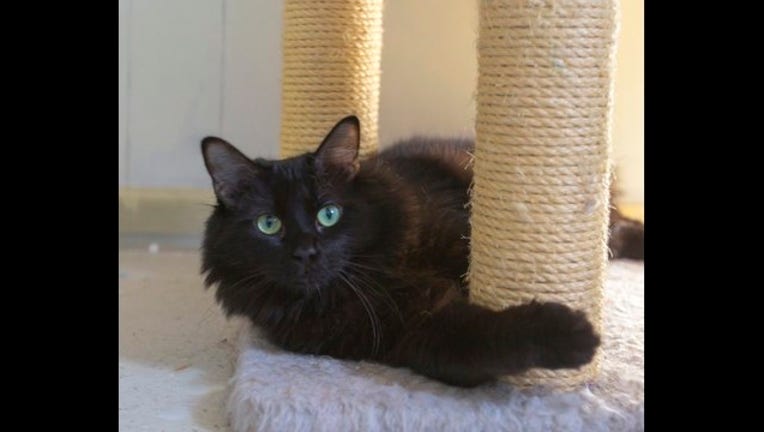 article
Meet Maria.
Maria is a spunky, silky-soft beauty who loves to play. Although she looks like an all black kitty, she has sweet spots of white on her chest and tummy. Maria is a bit of a chunky monkey too. When it's time for a break from her kennel, she climbs right into the arms of the staff because she knows it's time to run around and play!
Maria has been at the shelter longer than any other kitty there and is anxious to have her family come and take her home. 
Maria is 1-year old, spayed, up-to-date on shots, and microchipped.  She would do best in a home with family who would enjoy interacting with her but she may not do well with young children.
North Bay Humane Society is located at 1121 Sonoma Blvd, Vallejo. 
Phone: (707) 645-7905
New Hours: Tuesday–Sunday, 11:00 a.m.–5:00 p.m.