PGA's Scott Langley helps Visitacion Valley students learn to golf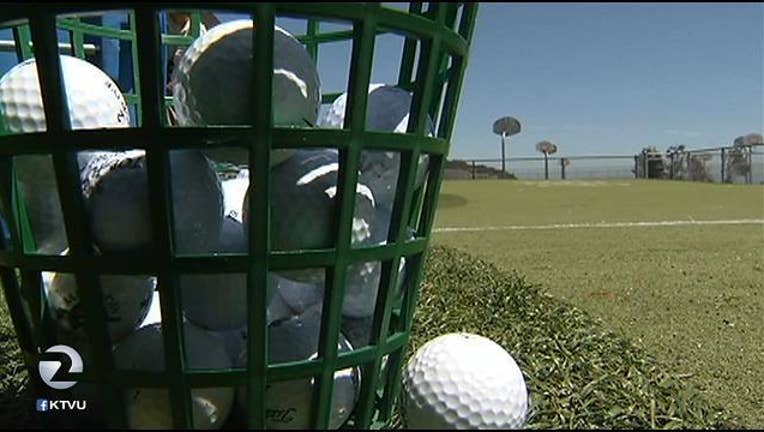 article
SAN FRANCISCO (KTVU) - Pro golfer Scott Langley took some time off the PGA tour to help fourth and fifth graders from Visitacion Valley with their stroke.
"Small swing," he reminded one fifth grader about to use a putter.
Visitacion Valley Middle School is the only public middle school in the country to have a golf practice center right on campus. It was built by the first tee program whose aim is to introduce golf to young people.
"Sometimes you are nervous and you are standing in front of everyone," said fifth grader Yvonne Dong.
Golf has mostly been a sport for the more affluent, passing many children by. But the facility at Visitacion Valley is in a lower income neighborhood, where schools in the area use it as part of the physical education program.
"They want to be able to learn to play golf or learn to do something that is considered unreachable. They see that as an opportunity," said principal Gloria Minjares.
The odds are slim any of the students will make it professionally, but Langley says there is a lot that golf teaches that can be applied to other parts of their lives.
"I think it's relevant to CEO's, reporters whatever you are, things like integrity, responsibility and confidence," he said.
Students say golf is already helping them in the classroom.
"I golf you aim for your goal. And in class you aim for your goal," said fifth grader Jessica Li.