PG&E asking state regulators to charge customers up to $12 more a month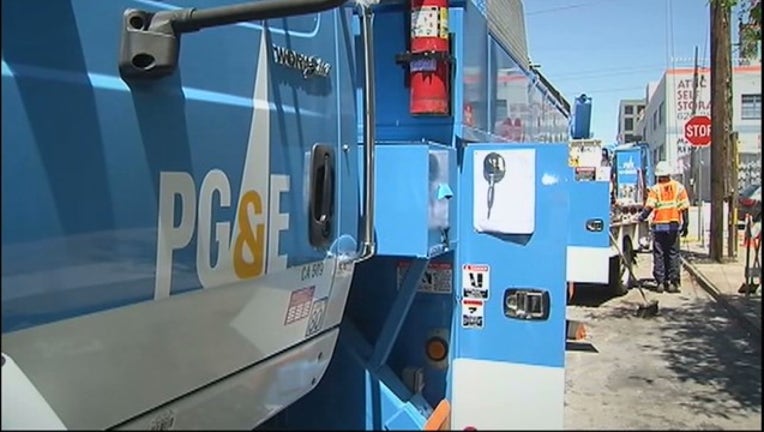 article
SAN FRANCISCO (KTVU) - PG&E on Thursday asked state regulators to allow them to charge customers more for their monthly electricity and gas bills, according to new official filings.
Gas and electric customers can expect to pay $12.55 more a month in their power bills if the state Public Utilities Commission approves two sets of proposed increases, according to estimates provided Thursday by PG&E, the Mercury News reported. The current average monthly bill for residential gas and electricity customers is $165.94 a month.
In connection with the general rate case, the current monthly average bill for residential customers, now at $165.94, would rise 6.4 percent, or $10.57 a month. Current electricity monthly bills of $113.64 would increase 7.7 percent, or $8.73 a month. Gas bills that now are $54.13 would rise 3.5 percent, or $1.84 a month.
 PG&E said the utility needed more money, in part, for wildfire safety enhancements.
"The utility proposes to invest a total of approximately $5 billion, including approximately $3 billion for capital expenditures, between 2018 and 2022 on community wildfire safety program measures," PG&E stated in the regulatory filing. "Through this program, the utility proposes to bolster wildfire prevention, risk monitoring, and emergency response efforts, add new and enhanced safety measures, increase vegetation management, and harden its electric system to help further reduce wildfire risks."
PG&E added that the proposal does not include funding for potential lawsuits or claims resulting from the 2017 and 2018 Northern California wildfires, according to filings with the Securities and Exchange Commission.
The full PUC must approve, modify or reject PG&E's proposed rate increases.