Photo of mother breastfeeding in firefighter uniform sparks controversy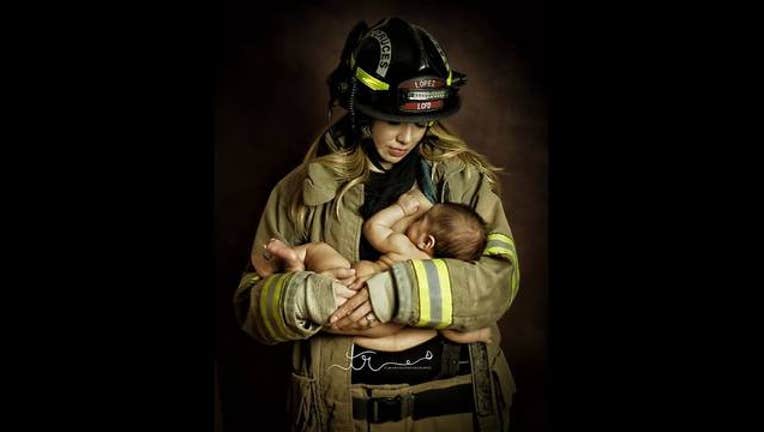 article
EL PASO, New Mexico (KTVU) - A New Mexico firefighter is under investigation, because of a photo that shows his wife wearing his firefighter uniform while she's breastfeeding.
The photo was posted on Facebook by an El Paso Photographer back in February.

The photographer, Tara Ruby, said the wife was standing as a model for all the moms that actually are firefighters.
The firefighter could reportedly face disciplinary action.
Apparently the city policy on uniforms is not clear and officials are still trying to sort it all out.