Pizza Hut manager: 'We knew something wasn't right'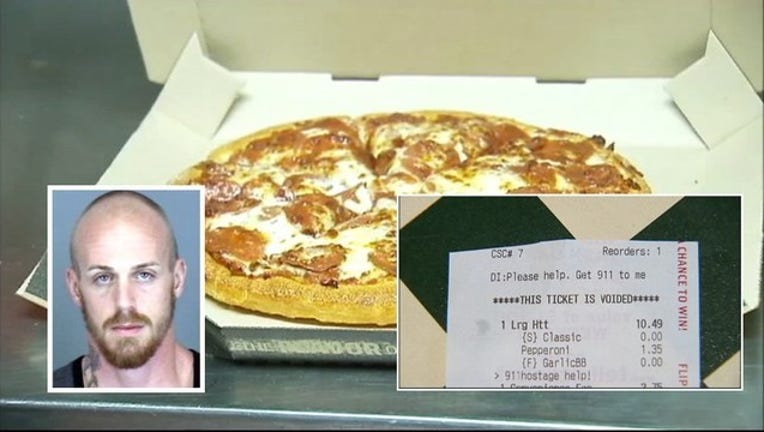 article
It's a situation that could have ended badly – if not for a Highlands County Pizza Hut's quick thinking.
When most people would have panicked, a woman got creative and ended up rescuing herself and her children.
Deputies say her boyfriend, Ethan Nickerson, was holding her and her two kids hostage inside a home in Avon Park.
She convinced Nickerson to let her use a cell phone so she could place an online order with a local Pizza Hut.
In the comments section, she asked the restaurant to call 911 because she was being held hostage.
"Please help. Get 911 to me," the receipt said.
"So we knew something wasn't right," said store manager Candy Hamilton. "I've never seen nothing like that, so I called my boss, and he said call 911 immediately. We called 911, and that's basically how it happened."
As we first reported Tuesday, deputies showed up the home, got the woman and her children out, and eventually coaxed Nickerson out safely. He was armed with a knife.
"I don't know if I ever would have thought of it – something she did so naturally," said Lt. Curtis Ludden of the Highlands County Sheriff's Office. "The boyfriend didn't even know about it until he saw us coming around the corner."
No one was hurt. Nickerson is now facing charges.
LINK: Share this on YouTube