Placer County man punches bear to save his Chihuahua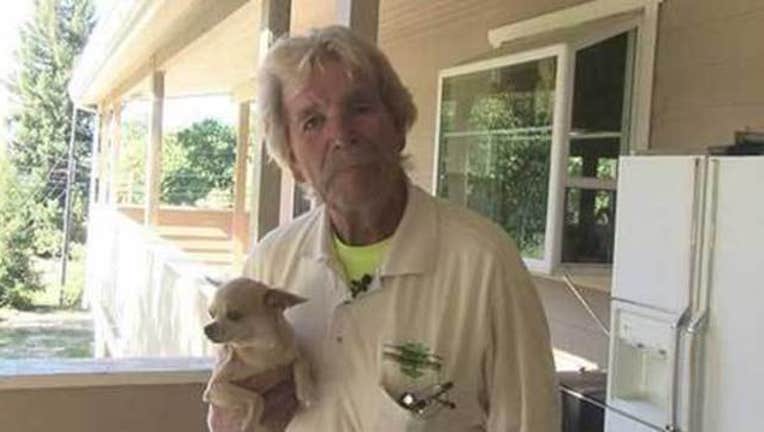 article
MEADOW VISTA, Calif. (KTXL) -- A Placer County man took on a bear with his bare hands to save his Chihuahua it was trying to eat.
According to Sacramento television station FOX 40, the bear was trying to get past a low gate on the deck to Carl Moore's house when he heard his dog yelping in fear.

"She was terrified," Moore said.

But Moore was not.

The 73-year-old contractor raised his arms and charged the bear causing it to retreat up a ramp leading to the deck.

According to several witnesses, the bear reared up and turned toward Moore.

"Boom, I hit him good," Moore said.

An employee who also lives at the house, John Sargent, said he couldn't believe what he saw.

"He whips to the right and hit him with a right…it was crazy," Sargent said.

Sargent said Moore served as a Marine and was also formerly a boxer as well as a bouncer in country western bars in Texas.

"This big right hand has sent a lot of people to the floor," Moore said.

He said he's lost three dozen chickens over the past few weeks and was convinced the bear was after his dogs, which he adores.

Fish and Wildlife rangers believe the bear who ran off after being hit weighed about 300 pounds.

"I never faced anything in my life that I didn't figure I can whip," Moore said.

Moore said he would do it again.

"These dogs are my babies," Moore said.

Fish and Wildlife officials said because the bear is eating his chickens, Moore could get a permit that would allow the bear to be killed.

But Moore said he doesn't like that idea.

"If it comes back, I'll call 911 and let the sheriff do it because I don't want to shoot no animal," Moore said.