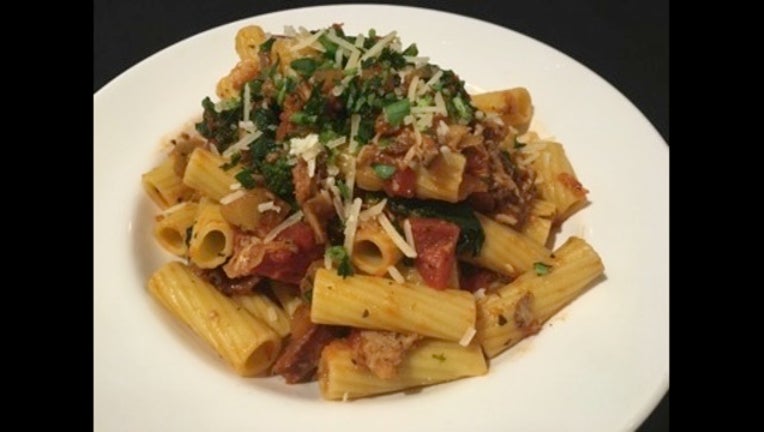 6 Oz. Rigatoni Par Cooked
8 Oz Ragu Sauce Mixture Stir before adding
2 Oz. Pork Carnitas Prepared
2 Oz. Broccoli Rabe Prepared
1 Tbsp Parmesan
1 Tsp Parsley Thin Sliced
1. Place a sauté pan over medium heat.
2. Add to the pan: rigatoni pasta, ragu sauce, pork carnitas and broccoli rabe. Stir often to prevent burning.
3. Place another sauté pan over the mixture to help the sauce from reducing too much.
4. Place the pasta into the bowl and garnish with parmesan and sliced parsley.
5. Serve immediately.