Police car struck by gunfire in Menlo Park officer-involved shooting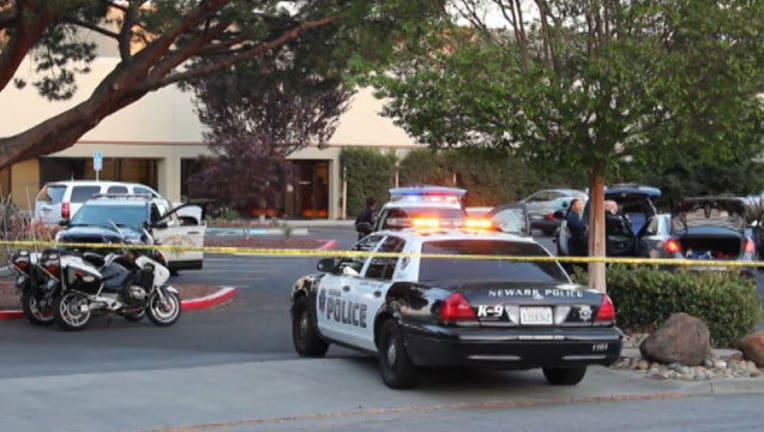 article
The incident began in Fremont around 5 p.m. when police responded to a home invasion robbery in the 39800 block of Fremont Boulevard.
The suspects were allegedly armed and shots were fired during the robbery, according to Fremont police.
The suspects fled the area before police arrived but officers located them on Highway 84 and followed the suspects across the Dumbarton Bridge with assistance from the Newark Police Department, according to Fremont police.
Shots were fired at the Newark and Fremont officers in the 1300 block of Willow Road near a business park, according to Menlo Park police spokeswoman Nicole Acker.
A Newark police patrol vehicle was struck by gunfire, but the officers were uninjured and did not return fire, according to Acker.
Three suspects fled on foot into the business park, and two of them were apprehended. Officers from multiple jurisdictions have set up a perimeter while they search for the third suspect, according to Acker.
He's described as a black man with a skinny build wearing dark colored pants and a light colored sweatshirt.
Two firearms have been recovered in connection with this incident so far. One was found near the suspect vehicle in the vicinity of 1374 Willow Road. Another was found nearby along the route taken by the suspects when they fled on foot, according to Acker.
Anyone with additional information about this incident is asked to contact the Menlo Park Police Department at (650) 330-6300. Anonymous tips can be called in to (650) 330-6395.