Police dog that attacked officer to be retired, officer released from hospital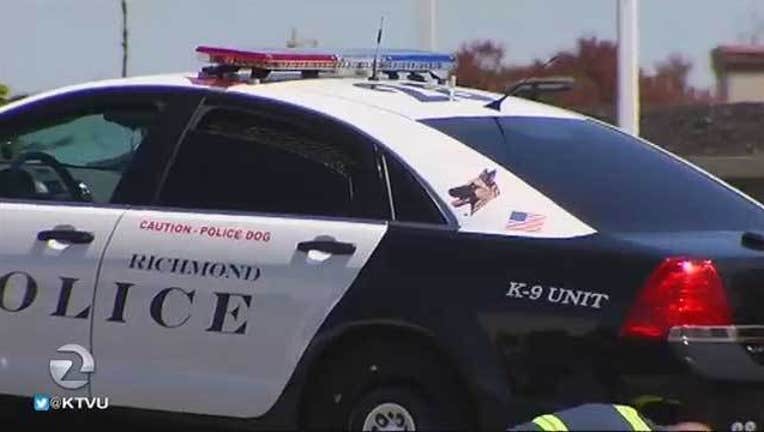 article
RICHMOND, Calif. (KTVU and wires) -- A Richmond police dog that was shot after unexpectedly attacking an officer Tuesday morning in the department's parking lot will not be returning to service, a police sergeant said Wednesday.
The officer who was injured underwent surgery and has been released from the hospital, Richmond police Sgt. Nicole Abetkov said.
Abetkov said the officer expects he will be able to return to work following a period of recovery.
The dog is still being treated at the University of California at Davis Veterinary Medical Teaching Hospital, Abetkov said.
The dog will be retired after being released, she said.
Investigators still do not know how the dog got loose when the officer walked into the department's secured parking lot around 6:45 a.m. Tuesday.
"We still don't know how the dog got out of the car," Abetkov said.
When the dog spotted the officer, Abetkov said she could only surmise it went into "protection, prey mode."
"Just like a dog in a yard, the car to them is like their backyard," Abetkov said. "When they get out of their car, especially if the handler is not around, they automatically go into their natural instinct to protect whatever is theirs."
The dog bit the officer and Abetkov said the officer, in defending himself, shot the dog.