Woman shot terminally ill husband at AdventHealth hospital in Daytona Beach, police say
DAYTONA BEACH, Fla. - Daytona Beach police said they were able to take a woman into custody after she shot her terminally ill husband at AdventHealth Daytona Beach in Florida on Saturday.
Police said they were called to the hospital at 301 Medical Memorial Parkway on Saturday around 11:35 a.m. and found 76-year-old Ellen Gilland had shot her 77-year-old husband Jerry Gilland and confined herself to his room on the eleventh floor.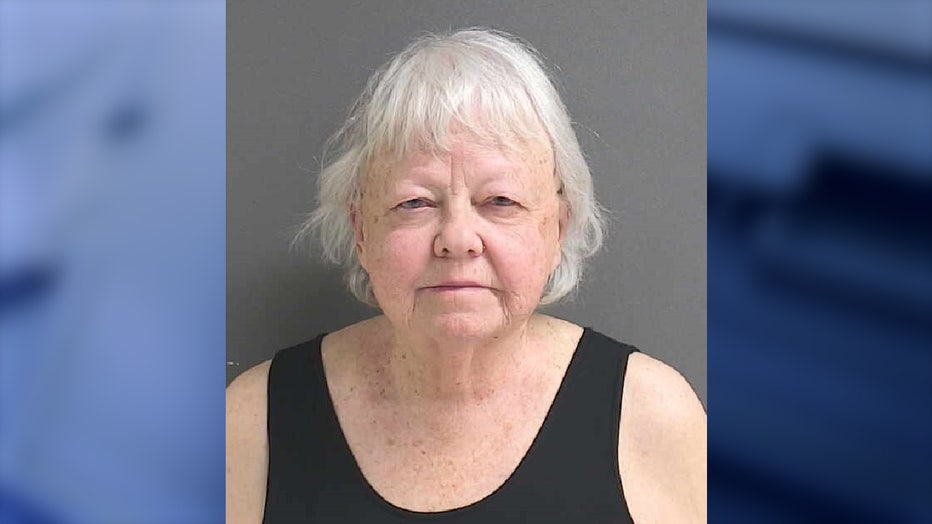 Pictured: Ellen Gilland (Photo credit: Volusia County Corrections)
According to police, every patient on the eleventh floor is terminally ill.
Hostage negotiators were able to establish a dialogue with Gilland until 3 p.m. when they were able to take her into custody, police said. 
Police said the couple planned the shooting three weeks ago. They said they don't know how she was able to bring a gun into the hospital. 
Police said during a press conference that they believe the initial plan was a murder-suicide. 
No staff or patients were injured. 
Gilland was taken into custody and will be booked into the Volusia County Jail.