Police investigating burglary at Apple Store in downtown Palo Alto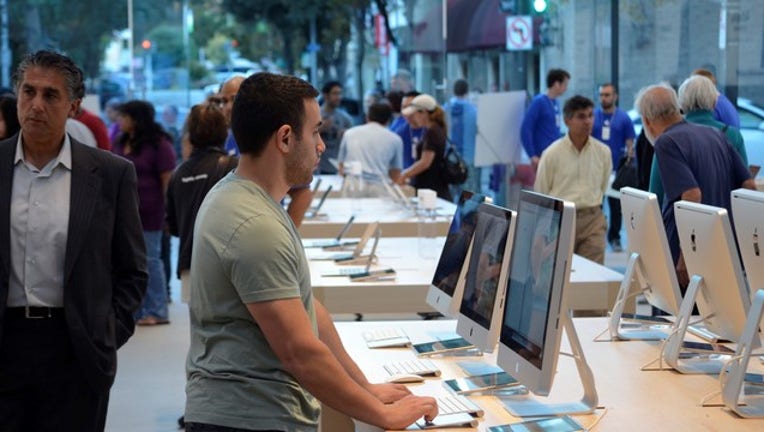 PALO ALTO, Calif. (KTVU) - Palo Alto police are investigating a commercial burglary at the Apple Store Palo Alto on University Avenue.
The burglary was reported to police at 9:19 p.m. Wednesday, according to police. The store closes at 9 p.m.
More than one person entered the store and began taking items, then ran from the store. 
No suspects have been taken into custody. Police are trying to figure out exactly how may suspects there were and how much merchandise was taken.
Just six days earlier, thieves stole tens of thousands of dollars in merchandise from the Apple Hillsdale store. And one week before the Hillsdale heist, thieves were caught on camera stealing merchandise from the Burlingame Apple Store.
Nearly one year ago, authorities charged 17 people in connection with a crime ring responsible for more than a million dollars in thefts from Apple stores spanning 19 counties.