Police release names of officers who fired on suspect in barbershop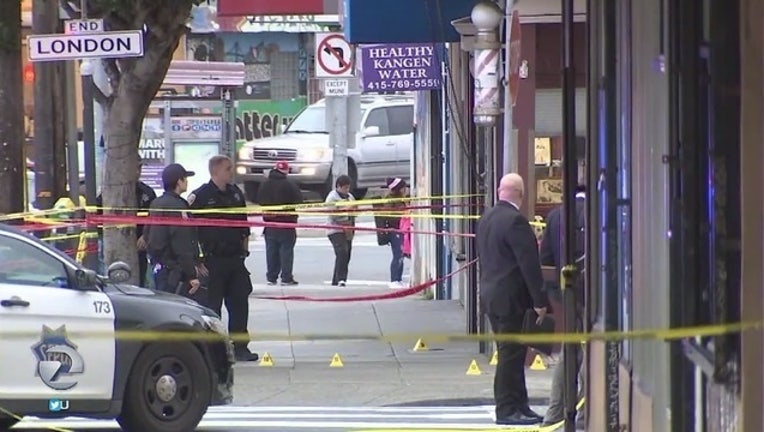 article
SAN FRANCISCO (AP) - San Francisco police today released the names of the two officers who shot a suspect last week inside a barbershop in the Excelsior District. 
On March 21, Officers Kevin Endo and Tess Casey opened fire on 21-year-old Jehad Eid, killing him.
Police on Thursday screened body camera footage of the shootout, which also injured five other people, including an officer. 
The screening took place at Balboa High School. 
Police said that before the shootout officers were called at 4:28 p.m. to the 200 block of Amazon Avenue where family members of Eid said he was threatening them, flashed a gun and was trying to break into their garage. 
When police arrived, officers were told Eid was at Amazon Barber Shop at 949 Geneva Ave. and officers went there.  
Police said Eid shot first. Endo and Casey opened fired, leaving Eid crumpled on the floor in a corner of the barbershop. 
Thursday's screening was contentious even among Eid's family. One family member who did not identify himself apologized to police, saying that the shooting may give ammunition to people wanting more gun control. 
But another man, who identified himself as Jehad's uncle, said he was not satisfied with the information police gave and wanted more answers.