Prince Harry's claim he killed 25 in Afghanistan draws anger, worry
In a book full of startling revelations, Prince Harry's assertion that he killed 25 people in Afghanistan is one of the most striking — and has drawn criticism from both enemies and allies.
In his memoir, "Spare," Harry says he killed more than two dozen Taliban militants while serving as an Apache helicopter copilot gunner in Afghanistan in 2012-2013. He writes that he feels neither satisfaction nor shame about his actions, and in the heat of battle regarded enemy combatants as pieces being removed from a chessboard, "Baddies eliminated before they could kill Goodies."
Harry has talked before about his combat experience, saying near the end of his tour in 2013 that "if there's people trying to do bad stuff to our guys, then we'll take them out of the game."
But his decision to put a number on those he killed, and the comparison to chess pieces, drew outrage from the Taliban, and concern from British veterans.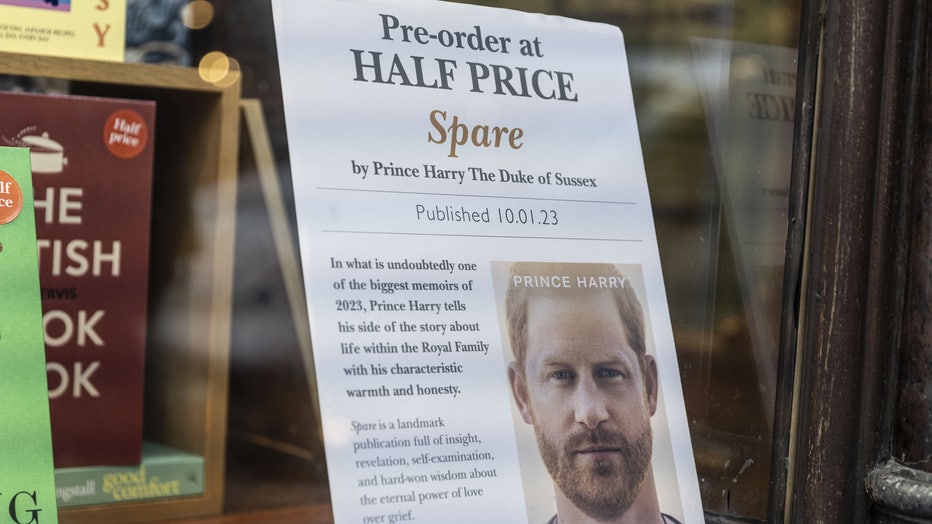 A view of the book of Prince Harry Duke of Sussex on display at the entrance of a bookshop in London, United Kingdom on January 05, 2023. (Photo by Rasid Necati Aslim/Anadolu Agency via Getty Images)
"Mr. Harry! The ones you killed were not chess pieces, they were humans; they had families who were waiting for their return," prominent Taliban member Anas Haqqani wrote Friday on Twitter.
The Taliban, who adhere to a strict interpretation of Islam, returned to power when Western troops withdrew from Afghanistan in 2021. Afghan Foreign Ministry spokesperson Abdul Qahar Balkhi said Harry's comments "are a microcosm of the trauma experienced by Afghans at the hands of occupation forces who murdered innocents without any accountability."
In Britain, some veterans and military leaders said publishing a head count violated an unspoken military code.
VIDEO: Prince Harry and Meghan Markle adopt beagle rescue
Col. Tim Collins, who led a British battalion during the Iraq war, told Forces News that the statement was "not how you behave in the Army; it's not how we think." Retired Royal Navy officer Rear Adm. Chris Parry called the claim "distasteful."
Some questioned whether Harry could be sure of the toll, but Harry said he reviewed video of his missions, and "in the era of Apaches and laptops," technology let him know exactly how many enemy combatants he had killed.
Others said Harry's words could increase the security risk for him and for British forces around the world.
"I don't think it is wise that he said that out loud," Royal Marines veteran Ben McBean, who knows Harry from their military days, told Sky News. "He's already got a target on his back, more so than anyone else."
Retired Army Col. Richard Kemp told the BBC the claim was "an error of judgment" that would be "potentially valuable to those people who wish the British forces and British government harm."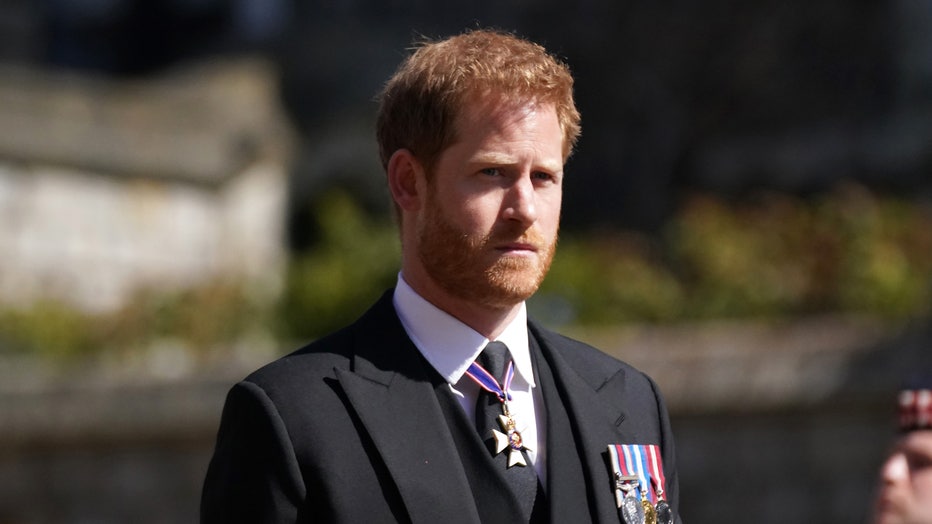 Prince Harry arrives for the funeral of Prince Philip, Duke of Edinburgh at St George's Chapel at Windsor Castle on April 17, 2021 in Windsor, England. (Photo by Victoria Jones - WPA Pool/Getty Images)
Harry lost his publicly funded U.K. police protection when he and his wife Meghan quit royal duties in 2020. Harry is suing the British government over its refusal to let him pay personally for police security when he comes to Britain.
Tens of thousands of British troops served in Afghanistan, and more than 450 died, between the U.S.-led invasion in 2001 and the end of U.K. combat operations in 2014.
Harry spent a decade in the British Army, serving twice in Afghanistan. He spent 10 weeks as a forward air controller in 2007-2008 until a media leak cut short his tour.
RELATED: 'That takes courage': White House responds to Meghan, Harry interview with Oprah
He retrained as a helicopter pilot with the British Army Air Corps so he could have the chance to return to the front line. He was part of a two-man crew whose duties ranged from supporting ground troops in firefights to accompanying helicopters as they evacuated wounded soldiers.
Harry has described his time in the army as the happiest of his life because it let him be "one of the guys" rather than a prince. After leaving the military in 2015 he founded the Invictus Games, an international sports competition for sick and injured veterans.
Harry's memoir is due to be published around the world on Tuesday. The Associated Press obtained an early Spanish-language copy.