Princess Diana's 'black sheep' sweater sells for record-breaking $1.1M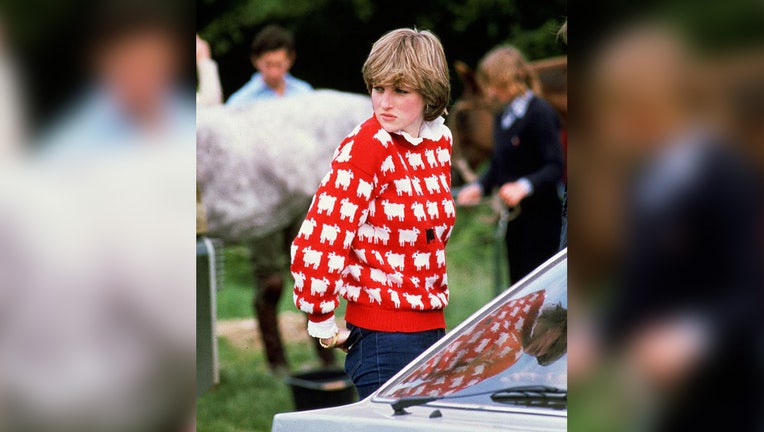 article
NEW YORK - The iconic "black sheep" sweater worn by the late Princess Diana in 1981 during one of then-Prince Charles' polo matches, has reached a record-breaking $1.1 million after a 15-minute bidding battle, according to Sotheby's. 
The sweater fetched a total of 44 bids and drove the final price to over 14 times its estimated value of $80,000. 
This is a world auction record for any of Princess Diana's clothing items and it has become the most valuable sweater ever sold at auction, Sotheby's said. 
"Since stumbling upon the sweater in March of this year, we have been reliving the fond memories of Princess Diana appearing on the front pages of every newspaper in 1981, wearing our very own sweater," said Sally Muir and Joanna Osborne, co-founders of Warm & Wonderful Co., the makers of the sweater.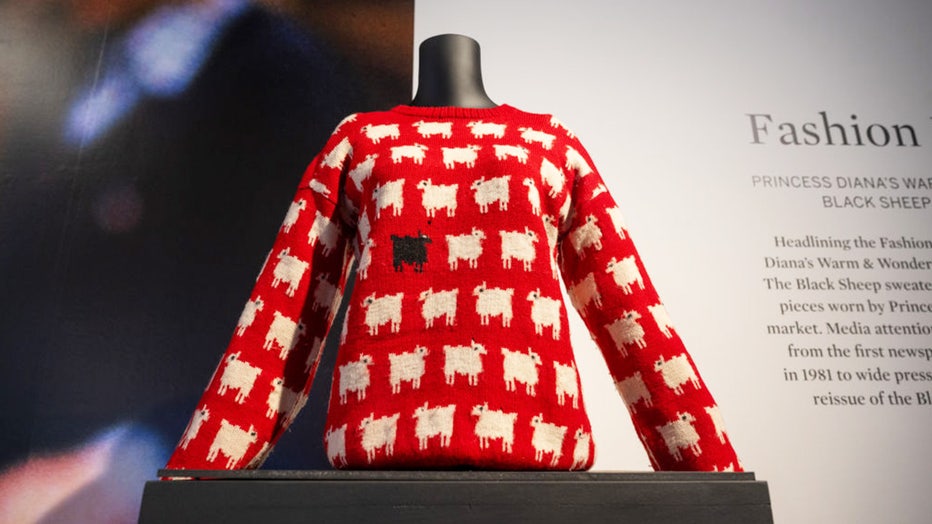 Princess Diana's Black Sheep Sweater is on display on the first day it is in New York at Sotheby's on Sept. 07, 2023 in New York City.  (Alexi Rosenfeld/Getty Images)
"While we are forever indebted to her for the impact this had on our business, our deepest appreciation lies in the knowledge that she shared a unique connection to the black sheep design.  We are thrilled that this cherished sweater has now found a new home, carrying with it the enduring legacy of Princess Diana," Muir and Osborne added.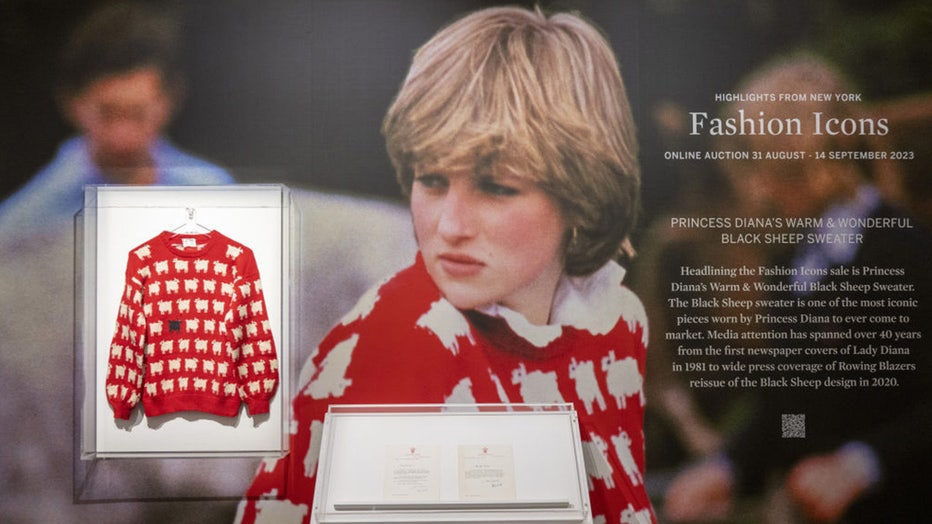 FILE - The late Princess Diana's historic black sheep jumper is on display at Sotheby's auction house (Ray Tang/Anadolu Agency via Getty Images)
The black sheep sweater includes two official letters written in 1981 from Buckingham Palace to the Warm & Wonderful Co., explaining that the sweater had actually been damaged and requested a replacement or a repair, according to Sotheby's.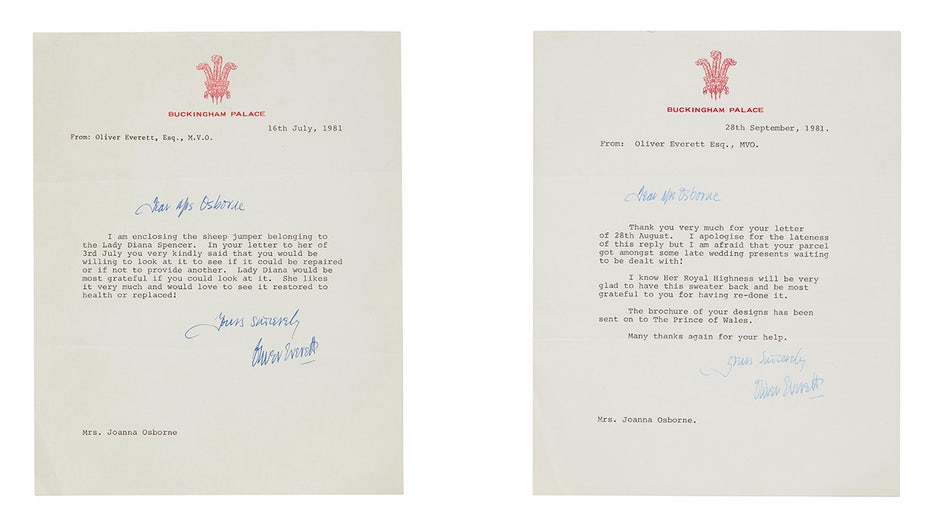 Letter from Buckingham Palace. (Sotheby's)
The company sent Princess Diana a replacement sweater which she wore in 1983.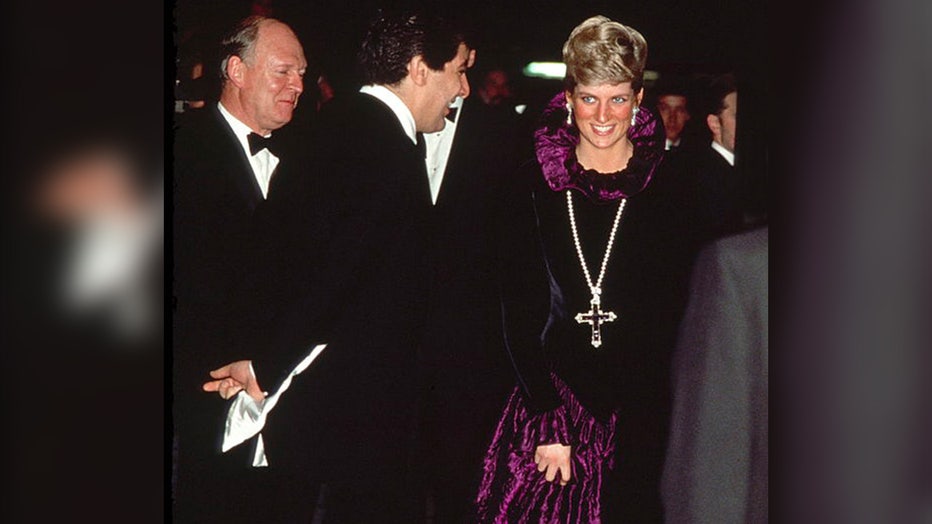 FILE - Diana, Princess Of Wales, arriving at a charity gala evening on behalf of birthright at Garrard. The princess was wearing a purple evening dress with a gold and amethyst crucifix suspended on a pearl rope. (Tim Graham Photo Library via Getty Images)
Items worn by the princess continues to go for high bids such as the "Infanta"-style ball gown designed by Victor Edelstein which sold for $604,800 and her amethyst and diamond "Attallah Cross" purchased by Kim Kardashian for $197,453. 
This story was reported from Los Angeles.