Prosecutor says 'mountain of evidence' proves Alana killed girlfriend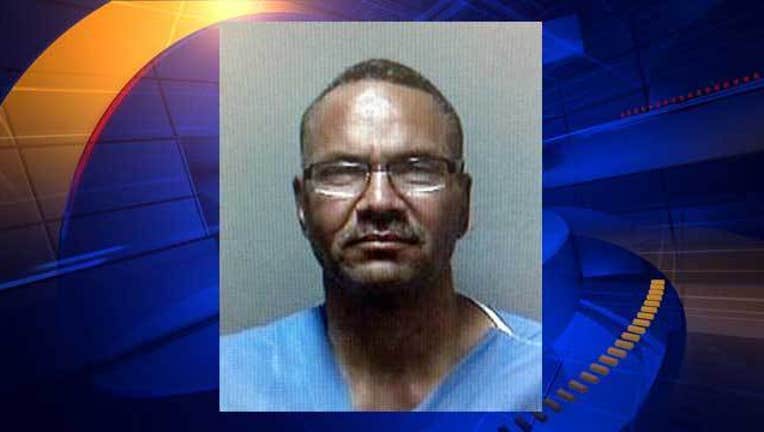 article
OAKLAND, Calif. (KTVU and wires) -- A mountain of circumstantial evidence proves that career criminal Randy Alana murdered his girlfriend, federal public defender investigator Sandra Coke, in Oakland in August 2013, a prosecutor told jurors Monday.
In her closing argument in Alana's trial in Alameda County Superior Court, prosecutor Colleen McMahon said Alana, 58, who has 17 prior felony convictions, had multiple motives for killing Coke, 50, who disappeared from her Oakland home the night of Aug. 4, 2013, and whose decomposed body was found in a remote area in Vacaville five days later.
McMahon said she believes the primary motive was that Coke, who had an off-and-on relationship with Alana for 20 years and had a daughter with him, told him that night that she would no longer be in a relationship with him or support him financially.
Pointing at Alana, McMahon said, "This man was desperate" because he didn't have a job, money or a car and was homeless.
McMahon alleged that Alana strangled Coke and said, "He discarded her, he dumped her and he abandoned her like a piece of trash."
A second motive, McMahon alleged, is that Alana was angry at Coke because she had helped put him behind bars again when she called his parole agent on May 9, 2013, to report that he had violated his parole by stealing her car, stealing her daughter's expensive headphones and taking her beloved cocker spaniel, Ginny.
Alana was so upset that he told her in several phone calls that were recorded by jail authorities that he hoped she would die, McMahon said.
In a call on May 9, 2013, the day he was placed in jail, he told Coke, according to McMahon, "I hope you die" and "have a good life."
In another call on July 14, 2013, Alana told Coke, "I feel a lot of hatred towards you right now, a lot," McMahon said.
The prosecutor said on the following day, July 15, 2013, Alana told a friend in a call that was recorded by jail officials, "I want to down that bitch (Coke) so bad but she will just have me sitting back up here."
Alana, who has prior convictions for manslaughter, kidnapping, assault with a deadly weapon, robbery, rape and forced oral copulation, was released from the Santa Rita Jail in Dublin on Aug. 1, 2013, after serving nearly two months for his parole violation. Coke was last seen alive three days later.
Alana was arrested at the Pittsburg BART station on Aug. 6, 2013, for another parole violation, as he had stopped wearing his GPS monitoring device the night Coke was last seen alive.
But he wasn't charged with murdering her until more than three months later, on Oct. 17, 2013.
McMahon, who presented 82 witnesses during Alana's two-month-long trial, alleged that a third motive for Alana to murder Coke is that he was jealous of her dog Ginny.
She said a fellow jail inmate testified that on Aug. 7, 2013, the day after Alana was arrested, Alana told him that he had killed Ginny "because Ginny was her pride and joy."
McMahon said Alana admitted in a phone call with Coke that he was jealous of Ginny and was upset that, "I'm lower than a dog in your book."
The prosecutor said she believes Alana strangled Coke in the back seat of her 2007 white Mini Cooper in a secluded parking area at the Nights Inn motel at 874 W. MacArthur Blvd. in Oakland sometime between 8:42 p.m. and 9:22 p.m. on Aug. 4, 2013.
McMahon said authorities were able to track Alana's movements because he was wearing a GPS monitoring device on his ankle as a condition of his parole and because of footage from surveillance cameras at businesses that Alana and Coke drove by while they were in his car.
She said she thinks Alana chose the motel as the location to kill Coke because it was in a secluded, high-crime area that police didn't patrol frequently and he knew the area since he had grown up nearby.
McMahon said a pathologist testified that Coke died of asphyxia and compression of the neck consistent with strangulation and her killer used more than 15 pounds of force to choke the life out of her.
Pointing at Alana again, McMahon told jurors, "Ladies and gentlemen, make no mistake about it, this was a cold-blooded murder that he committed."
Alana's lawyer, Al Wax, will present his closing argument on Tuesday.
Wax said in his opening statement two months ago that Alana had no motive to kill Coke because he loved her and wanted to marry her.
In three days of testimony, Alana denied that he killed Coke and said she "was the best thing to ever happen to me."
Alana, who looked down and took notes during much of McMahon's closing argument Monday, faces up to 96 years to life in state prison if he's convicted.