Rain, hail and lightning soak the Bay Area
OAKLAND, Calif. - If you woke up to rumbling sounds in the sky, you weren't dreaming.
Showers and thunderstorms hit the Bay Area early Wednesday morning, especially impacting the South Bay and Central Coast, according to the National Weather Service.
Hail blanketed the ground in Oakland, San Jose and other parts of the Bay Area. Lightning also bolted through the sky in the region. Rainbows dazzled and delighted. Much of the spectacle was captured and shared on social media.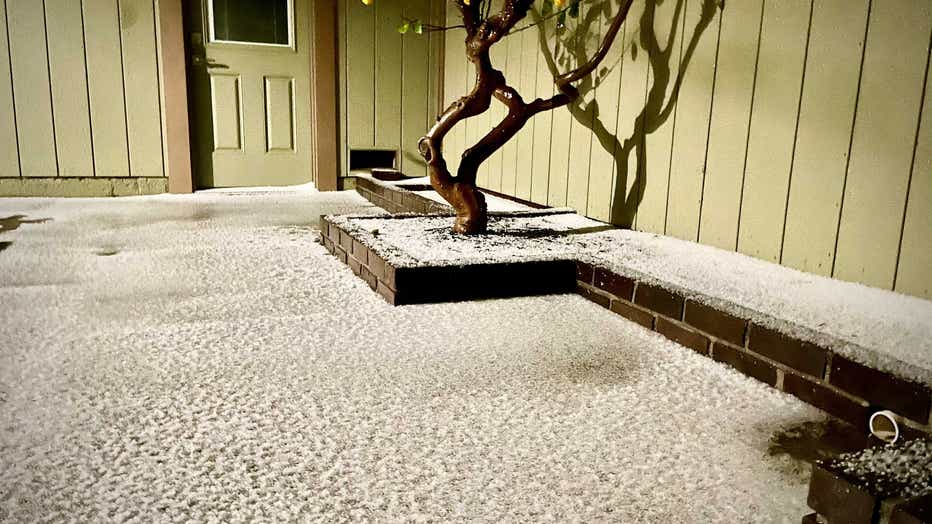 Hail in Alameda Wednesday night.
KTVU meteorologist Steve Paulson says that Wednesday will be the "coldest day by far" of the week.
Fortunately this system isn't severe enough to send runoff or slide problems through wildfire areas in the North Bay.
Unfortunately, it's not enough rain to offset drought deficits either.  California is likely to face a critically dry year, experts have warned, based on the meager rain and snow that's fallen this winter.
Download KTVU's free weather app for iOs and Android.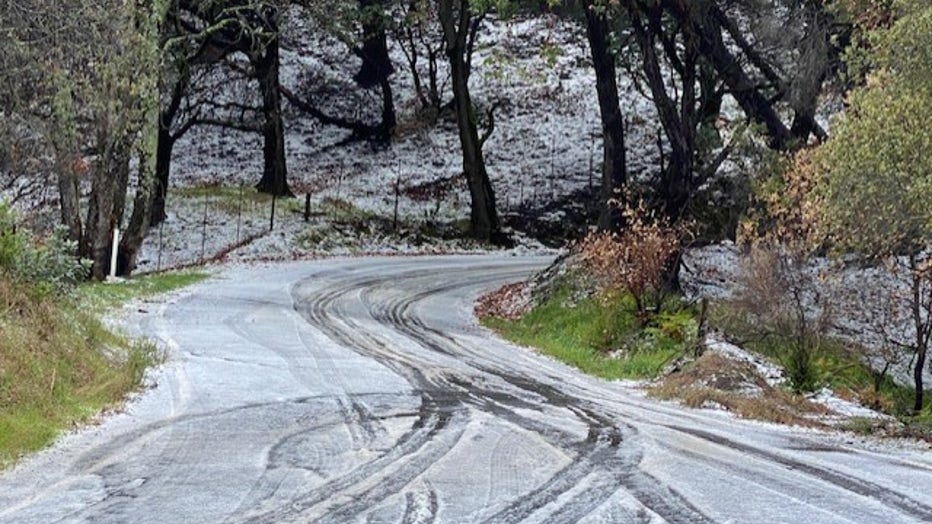 Snow on Atlas Peak in Napa, CA. March 10, 2021. (Photo: Wendy Lombardi)
A KTVU viewer submitted photos of Atlas Peak in Napa, calling the snow-topped hills an uncommon sight in wine country.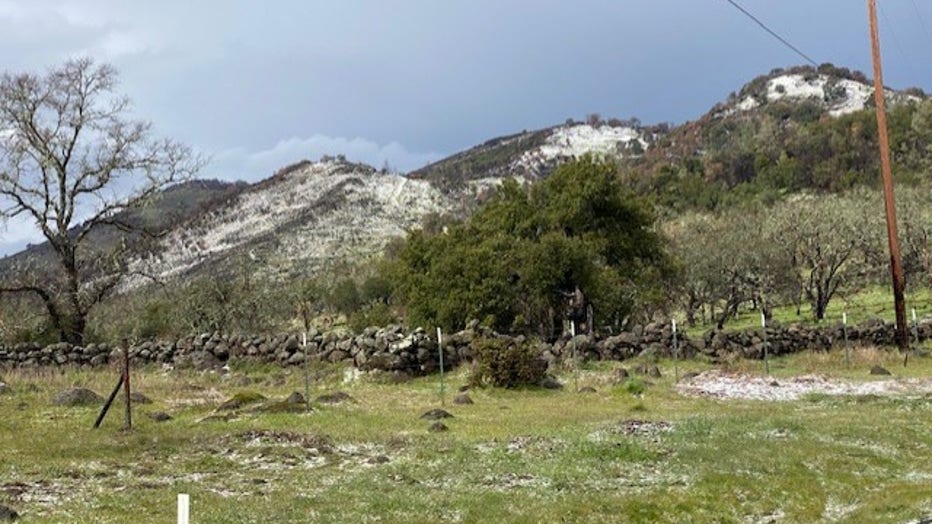 Snow on Atlas Peak in Napa, CA. March 10, 2021. (Photo: Wendy Lombardi)