Here are the 'rattiest cities' of 2023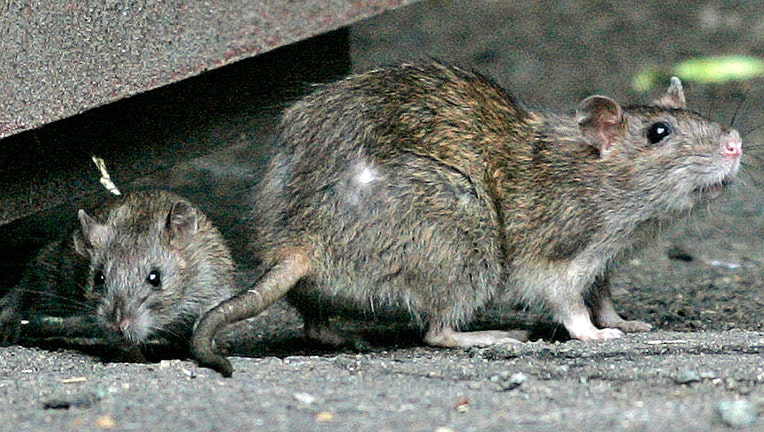 article
No one ever wants to encounter rats for any reason, but avoiding them may be difficult, depending on where you live.  
Orkin released a list of cities in the U.S. with the most rats. The pest control company created its rankings based on the efforts made in these areas to manage the rodent problem as well as the number of new rodent and pest control treatments performed at residential and commercial spaces nationwide between Sept. 1, 2022 and Aug. 31, 2023.
RELATED: Chicago named rattiest city for 9th year in a row -- here's how to get a free t-shirt to mark the occasion
The city that earned the top spot was Chicago for the ninth straight year, according to Orkin's Rattiest City List.  Los Angeles claimed the number two spot this year, with New York coming in at third place, Washington, D.C. ranking fourth, while San Francisco finished in the fifth spot. Other notable cities included in the rankings were Seattle at 12, Atlanta at 14, and Houston at 20. 
To celebrate the Windy City's ranking, Orkin is releasing a limited-edition t-shirt featuring a Top Rattiest City design made for Chicago.
RELATED: Los Angeles is 2nd 'rattiest' city in America, even 'rattier' than last year: survey
Here are the top "rattiest cities" in the U.S.
Chicago
Los Angeles                              
New York
Washington, D.C.
San Francisco
Philadelphia
Baltimore
Denver
Detroit
Cleveland-Akron
Minneapolis-St. Paul
Seattle
Boston
Atlanta
Indianapolis
Pittsburgh
Hartford, Conn.
Columbus, Ohio
Miami-Ft. Lauderdale
Houston
For the full list of "rattiest cities," click here.
Orkin notes that mice and other rodents invade an estimated 21 million homes in the fall in the United States. The Atlanta-based company explains that the animals usually enter homes between October and February searching for food, water and shelter from the cold.
RELATED: These 3 Michigan cities have some of the worst rat problems in the U.S., Orkin says
While this can feel like a nuisance to manage, Orkin has several helpful tips to keep these furry visitors out of your home. 
Store away food
Declutter
Maintain your landscaping
Inspect both inside and outside your home
Look for possible entry points by sealing holes and cracks found around your home and install weather strips around entrances
This story was reported from Washington, D.C.