Remembrance ceremony held one year after Yountville veteran's home shooting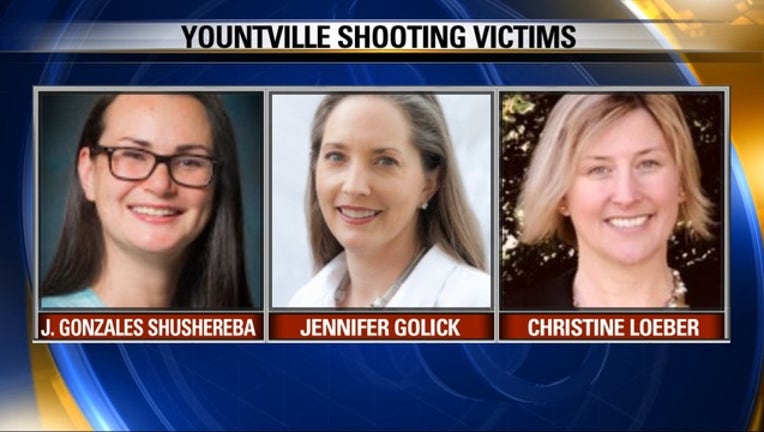 article
YOUNTVILLE, Calif. (KTVU) - A remembrance ceremony was held Saturday in Yountville to honor the victims of a deadly shooting at the Veteran's Pathway Home.
Friends, family and colleagues came to the ceremony at the Yountville community hall to remember Jennifer Gonzales Shushereba, Jennifer Golick and Christine Loeber, who were killed a year ago Saturday.
Shushereba was 7 months pregnant when she died.
Authorities say Albert Wong took the three women hostage at gunpoint at the Pathway Home Veterans Assistance Center, fatally shot them, then took his own life. 
The facility where the shooting occurred was shutdown, but the pathway home organization is working with other groups to serve veterans suffering from PTSD.