Report: African Americans most likely to be stopped by Oakland police officers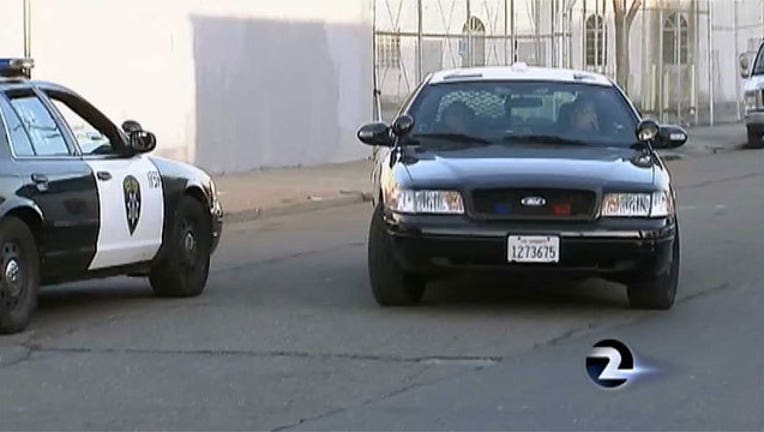 article
OAKLAND, Calif. (KTVU) -- The same day when people marched and protest against police brutality, the Oakland City Council's Public Safety Committee was scheduled to receive a report showing how OPD officers are still predominantly focusing on African Americans during discretionary stops.
The police department has been making efforts to address racial and religious profiling.
"We have been alleged to have been racially profiling. We need to in fact know if that has been occurring. So we do know that we stop a disparate number of African Americans," said Oakland Police Chief Sean Whent.
In fact, the most recent figures from July of 2013 through June of last year show African American were stopped 59 percent of the time. Latinos were stopped in the next largest percentage at 17 percent of the time, while Whites were stopped 14 percent of the time. Asians were stopped 7 percent and others 3 percent.
Officers only collect data for discretionary stops, but not non-discretionary stops. Those stops involve arrests based on particular evidence and probable cause. Police say in those cases, officers do not need to use discretion or judgment.
"I was absolutely targeted from OPD for no other reason than I was a Muslim and member of Your Black Muslim Bakery," said John Bey, who now lives in the Central Valley.
Bey said he believes Oakland Police targeted the bakery based on religion and that's why he feels Oakland Police should not be allowed to handle its own data.
"Oakland Police department is the least qualified agency to check into their own data. So we're asking for an independent investigation of the data," argued Bey.
Police say although they've collected the data for several years, the best information is from the last year and a half. Officers say they're working hard to develop an even better system and look at the data monthly to see what they can learn from it and how to make things better.
"We can compare individual squads or officers to other officers in that area and against the department average. Look for outliers to see if corrective action needs to be taken," says Whent.
Police postponed the presentation and rescheduled it to take place in two weeks at the next meeting of the Public Safety Committee.