Report: Suspected San Mateo mountain lion was a cat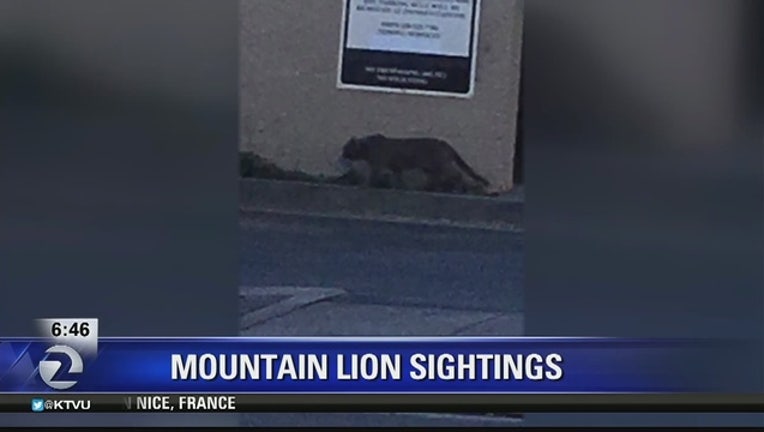 article
SAN MATEO (KTVU) -- A state official said Monday that a mountain lion reportedly seen in a San Mateo neighborhood last weekend was most likely a large house cat.
The suspected sighting of the mountain lion near 20th Avenue and Le Salle Drive resulted in a shelter-in-place order and forced San Mateo police to search the area.
But Steve Gonzalez, a spokesman for the California Department of Fish and Wildlife, told the SF Gate that "it wasn't a mountain lion" despite reports to the contrary.
The photo of the animal was taken by a concerned resident and released by police during the search for the mountain lion. Gonzalez told the Gate the wildlife officials measured the cat's length against a sign just above it.
Gonzalez also told the publication that the agency is "100 percent" certain the animal seen in the photo was a domestic cat. 
The Sunday evening sighting was the third such case in recent days.
A mountain line was spotted last Thursday in a neighborhood near Los Trancos Woods in Portola Valley. A sheriff's deputy spotted a big cat again Sunday night around 9:30 p.m. in the same area.
It was not immediately clear if the other two mountain lion sightings in the area were genuine or not. 
MORE COVERAGE