Rescue of pit pull puppies from under a California house caught on camera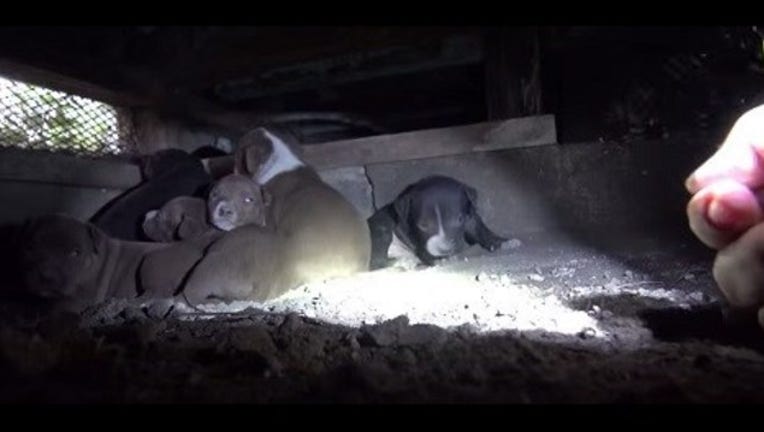 article
(WTXF) -- A rescue of a mother and her new born pit bull litter from under a California house was caught on camera.
Eldad Hagar, co-founder of the animal rescue group Hope for Paws, received a call about a homeless dog that had given birth under a house. When they got to the scene, the mother came out of hiding with the smell of food. They were then able to locate the puppies in a cramped corner beneath a nearby home.
The video captures Hagar crawling under the house to carefully retrieve all the puppies.
According to Hagar, all the puppies have since been adopted and only the mother remains. Old dogs are often the last to be adopted at shelters and the first to be euthanized, but there are still plenty of great reasons to adopt them.
"In the past few days, Sansa stayed with me, on my bed, and so I can guarantee that she is one of the best snugglers I have ever met," he wrote of Facebook Tuesday.