'Rest easy': Outpouring of love for recently retired North Bay K9 that died suddenly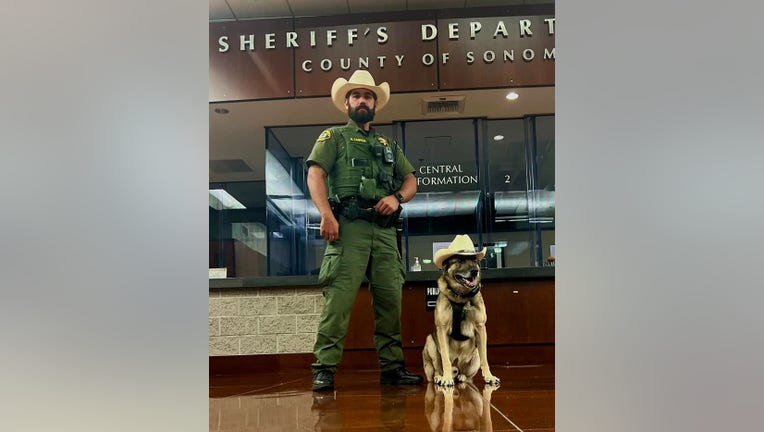 article
SANTA ROSA, Calif. - Law enforcement officials in the North Bay were mourning the loss of a recently retired and beloved K9 credited for helping to keep officers and his community safe.  
The dog named Bruno served both Vallejo's police department and then moved to the Sonoma County Sheriff's Office when his handler Deputy Hector Campos changed agencies.
On Friday, the sheriff's office expressed its deep sadness as it announced the dog's passing.
Sheriff's officials said that Bruno suffered a medical emergency and was rushed to the UC Davis School of Veterinary Medicine, where he was treated for hours. Animal care teams were unable to save him, they said. Officials didn't detail what type of medical emergency the dog suffered. 
"In the end, Bruno passed surrounded by Deputy Campos and his family," the sheriff's office said. 
SEE ALSO: Missing golden retriever found safe after being gone for nearly 5 months
Only about two months ago, on Sept. 5, the K9 had been celebrated for his eight-year service as he was retired from law enforcement duty.
Bruno had been trained in suspect apprehension and narcotic detection.
"Over the course of his career K9 Bruno has helped bring countless suspects into custody, taken drugs off the street in conjunction with our Property Crimes unit," the sheriff's office said. "But more importantly he has helped keep Deputy Campos and the rest of our team safe."
Bruno served the Vallejo Police Department from 2014-2020. Over the weekend, the department remembered the dog's contributions and his service to the force.
"Bruno was a highly regarded and valuable member of our police department, and we all deeply feel his loss," Vallejo police said.
Word of his passing prompted many in the community to express their gratitude toward the dog for helping to keep residents safe.
"Bruno, time to get rest across the Rainbow Bridge. Thank you for serving and protecting the community," Vanessa Duplessis White commented on the Vallejo police department's Facebook page. 
Sheriff's officials said their farewell to the animal, sharing sweet photos of him with his handler.
"Thank you K9 Bruno for your service to this office," they said, "and rest easy.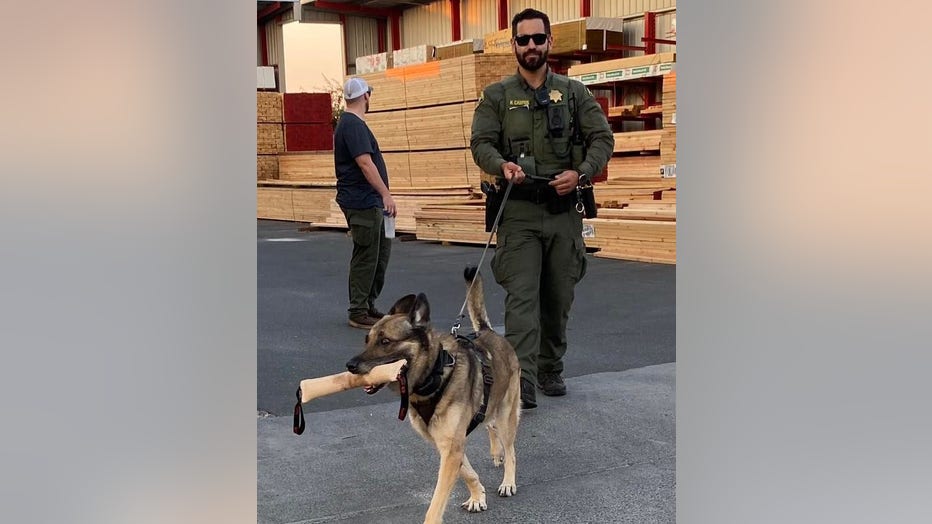 K9 Bruno with handler Deputy Hector Campos.  (Sonoma County Sheriff's Office)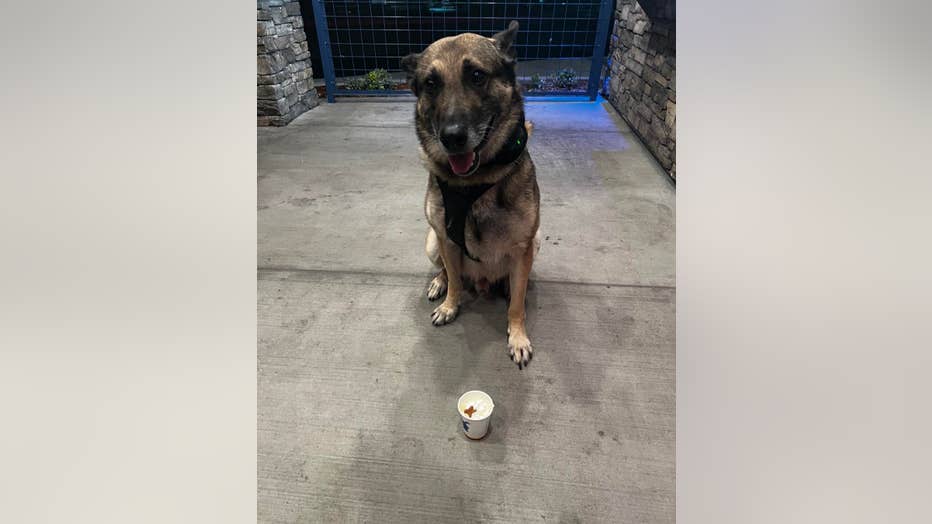 Law enforcement officials in the North Bay were mourning the loss of longtime K9 named Bruno. His death was announced on Friday, Nov. 3, 2023. (Sonoma County Sheriffs Office)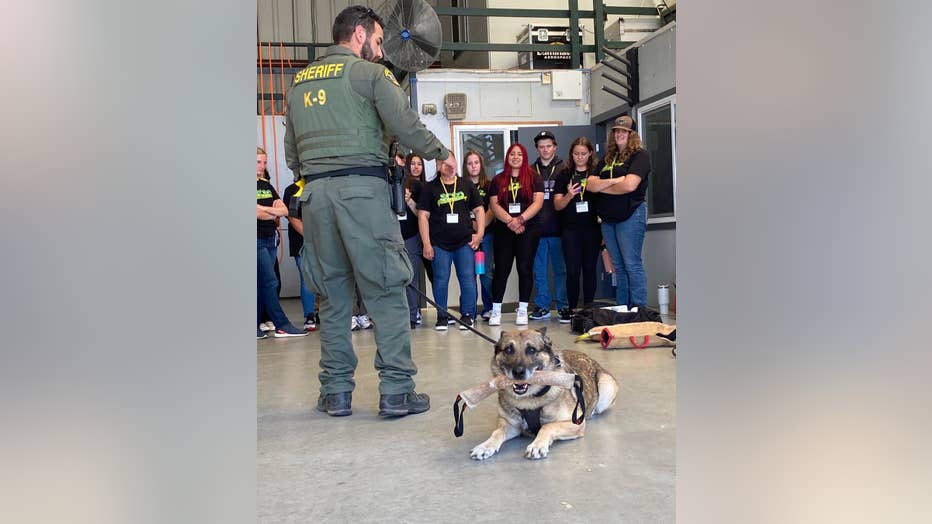 K9 Bruno served both the Sonoma County Sheriff's Office and the Vallejo Police Dept.  (Sonoma County Sheriff's Office)