Richmond community garden featuring developmentally disabled artists' work vandalized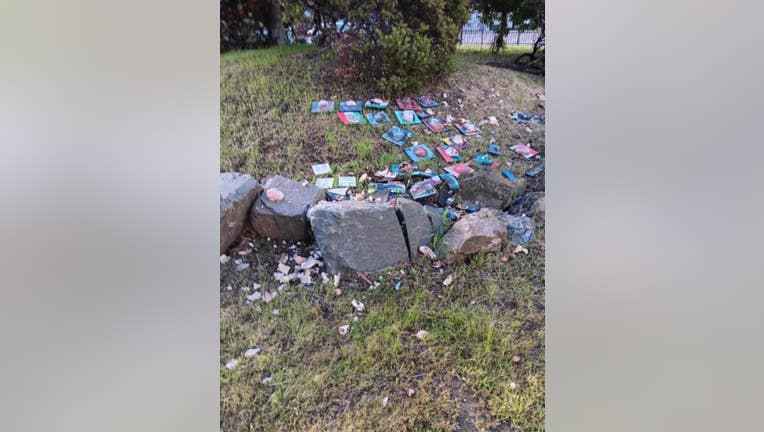 article
RICHMOND, Calif. - NIAD Art Center in Richmond is a progressive art studio for low-income adult artists with developmental disabilities. This week, a community garden on the corner of Macdonald Avenue and Harbour Way featuring work from their artists, was vandalized. 
Organizers at the art center said they are saddened about the vandalism of artwork meant to beautify the neighborhood. 
Richmond Main Street Initiative commissioned NIAD artists to make artworks in the form of hearts to decorate the green space. The artworks depicted the history and culture of Downtown Richmond. 
In a post on social media, Andrea Portillo Knowles, director of Richmond Main Street Initiative, said, "Behavior like this is unacceptable and will not be tolerated any longer in our downtown district. Our partners at The Reentry Success Center, NIAD, City Workers, and Neighborhood Ambassadors work extremely hard to make this a place of peace for our community!"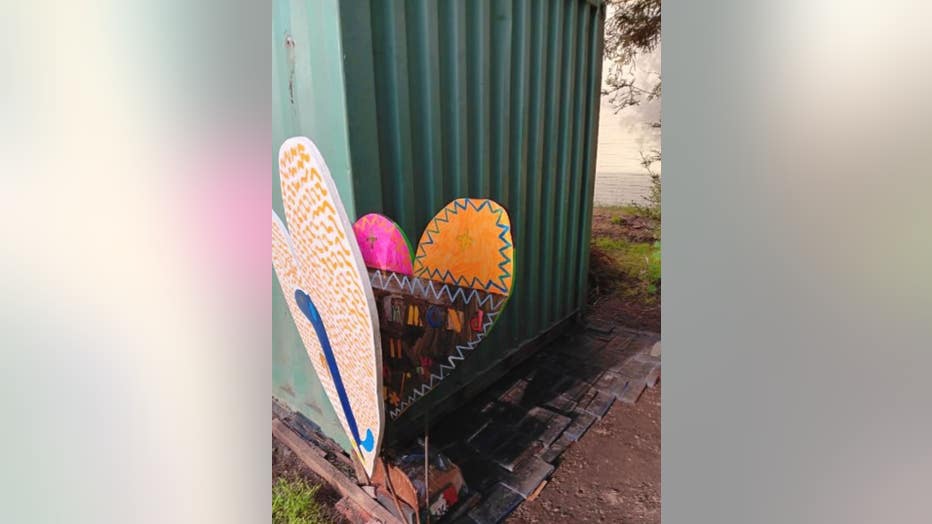 A community garden in Richmond is vandalized. Photo courtesy Richmond Main Street Initiative. 
"We do see some vandalism in downtown Richmond, but the point of making art and putting it in public spaces is to beautify and encourage further beautification rather than the reverse," said Amanda Eicher, NIAD's executive director. "I'm just so sorry to hear that these works have been changed from their original intention, which was such a positive collaboration toward the beautification of downtown." 
Eicher said NIAD artists are 19 or older and that 100% of them are low income Richmond and East Bay residents. 
"The rich knowledge of this group of artists who spend five days a week in Richmond observing who we are and what we do was on display in these artworks that really told the story of who Richmond has been, who it is now, how our city's growing and what a beautiful place it is to live and work," Eicher said. "It is a real gem to have a piece of their artwork as part of the downtown Richmond landscape."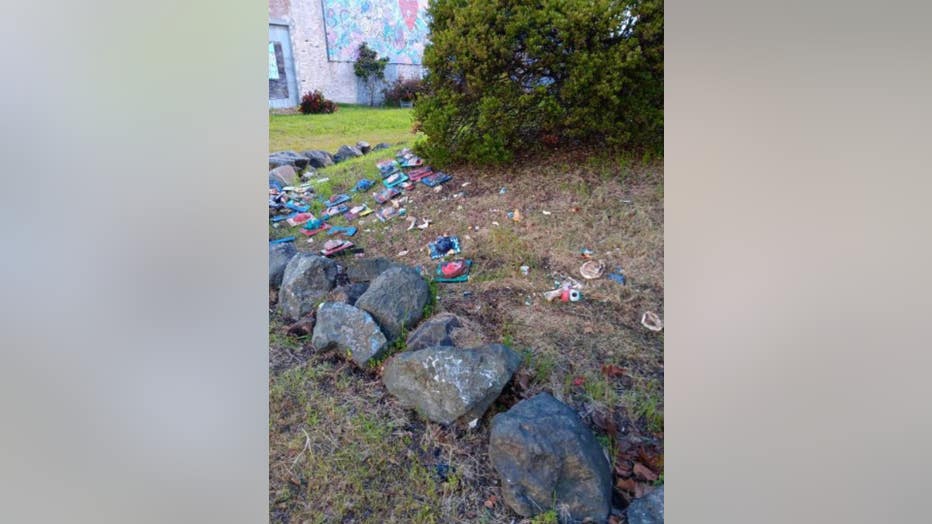 A community garden in Richmond is vandalized. Photo courtesy Richmond Main Street Initiative. 
Some of these artists' works have been featured in MoMA in New York, Los Angeles, and Portland.  
Organizers said they believe that the artworks can be restored and they expect to bounce back from the vandalism with this and other projects. 
KTVU's Elissa Harrington contributed to this report.