Richmond officer assaulted after helping man cross street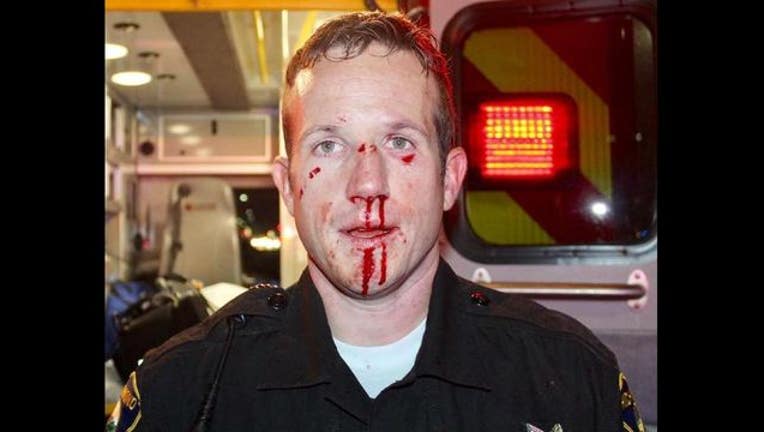 article
RICHMOND, Calif. (KTVU) - A Richmond police sergeant was injured and left with a bloody face after trying to help a man.
According to Richmond Police, Sergeant Nelson was driving his patrol car in the 700 block of 23rd St. at 10:15 p.m. when he noticed a man standing in the middle of the busy street in the opposing lane. He saw several cars swerve to avoid running the man over. The sergeant quickly made a U-turn and positioned his car to shield the man, as he wanted to help him get to a safe location.
The sergeant then got out of his car and talked to the man, who appeared to be drunk. He helped the man cross traffic and get to the sidewalk. Richmond Police say when Sgt. Nelson asked where the man lived, the man became "belligerent and agitated," before punching the sergeant in the face. There was a struggle and the sergeant detained the suspect.
The suspect was arrested and charged with assault.
The sergeant is recovering with a broken nose and contusions.
Additional details were not released.