Robbery suspects strike pedestrian during SF police pursuit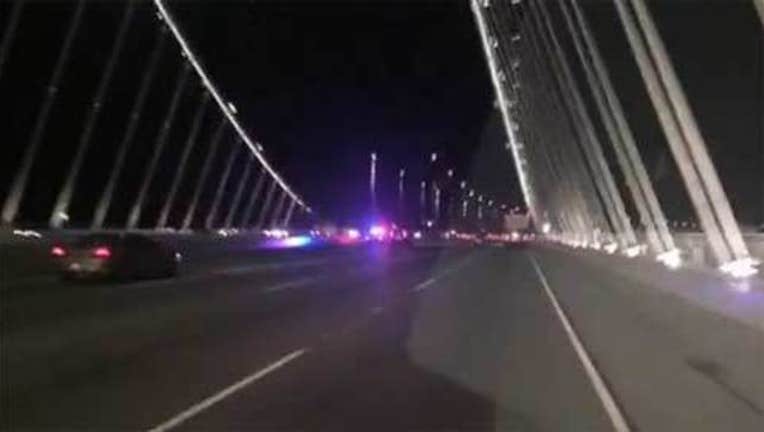 article
SAN FRANCISCO (KTVU and wires)-- A vehicle that police said was being driven by robbery suspects struck a pedestrian on Market Street Tuesday evening before fleeing across the Bay Bridge, according to police in San Francisco.
At 10:32 p.m., officers in a marked police car began following a suspected robbery vehicle near the corner of 8th and Market streets, according to police.
The vehicle fled from officers and immediately struck a pedestrian, police said.
Officers followed the suspect vehicle, a blue four-door BMW, as it traveled across the Bay Bridge, but lost sight of the vehicle near the Interstate Highway 580 split, according to police.
The pedestrian was transported to San Francisco General Hospital with life threatening injuries, police said.