Salesforce's Benioff donates $15M to Children's Hospital in Oakland for mental health services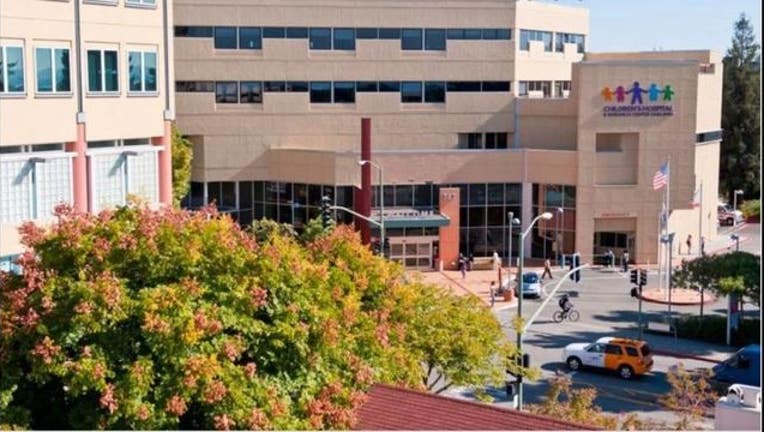 article
OAKLAND, Calif. (KTVU) - Salesfore CEO Marc Benioff and his wife, Lynne, have given $15 million to an Oakland hospital bearing their name to address the "acute shortage of mental health services" for children and adolescents in Oakland and the East Bay, the University of California at San Francisco announced on Tuesday.
"Children are suffering from an extraordinary amount of stress and mental illness, and we must rise to the challenge of meeting this need in what is truly a public health crisis," Michael Anderson, MD, president of UCSF Benioff Children's Hospitals, told UCSF News Service.
The funds will be put to immediate use to strengthen and enhance the current mental health programs at the Oakland hospital, including by increasing the number of providers on staff, which will allow an additional 5,000 psychiatric visits per year, doubling current capacity. It also will allow for new early intervention approaches, including an access portal to support training of primary care physicians in the community, as well as a patient referral process so that children get the care they need sooner.
"There's nothing more important than the health and well-being of our children," Lynne Benioff said in a statement. "Marc and I hope that this gift will raise awareness of the mental health crisis facing children here in our community and that others will join us in supporting the hospital's mental health mission."
The Benioffs have a long history of support for children's health care.
Since 2005, the couple has donated more than $327 million to UCSF and $50 million to launch the UCSF Benioff Children's Hospitals Preterm Birth Initiative, in partnership with the Bill and Melinda Gates Foundation, according to the university news service. The couple has also given $50 million to Oakland and San Francisco schools since 2013.  
The Benioffs' donation comes at a time when the need for mental illness healthcare has skyrocketed nationwide, UCSF reported. One in five youth under the age of 18 suffers from some type of diagnosable mental illness, the most common of which include anxiety, depression, eating disorders and attention deficit-hyperactivity disorder.
At the same time, the number of providers has remained flat, UCSF reported, leading to a major shortage of mental health services for children and adolescents.
The widespread issue has been accompanied by an increase in suicides among young people. From 2000 to 2016, the U.S. suicide rate for girls 15 to 24 years of age rose by 80 percent, while boys in the same age group saw a 20 percent climb, according to the Centers for Disease Control and Prevention.
UCSF News reported that efforts are already underway to recruit six new child psychiatrists as a result of these initial funds, as well as two psychologists and one social worker.
Children's Hospital will add two new child psychiatry training positions designed to attract top talent and encourage trainees to remain in the East Bay to practice medicine long-term.
Finally, the funds will be used to establish a new Child Psychiatry Access Portal, designed to train primary care physicians in the community – particularly those in more rural areas – to serve as the front line for early stage mental health care management, with the support of a psychiatric hotline, referral management and continuing medical education.