San Francisco radio station brings back controversial 'Baby, It's Cold Outside'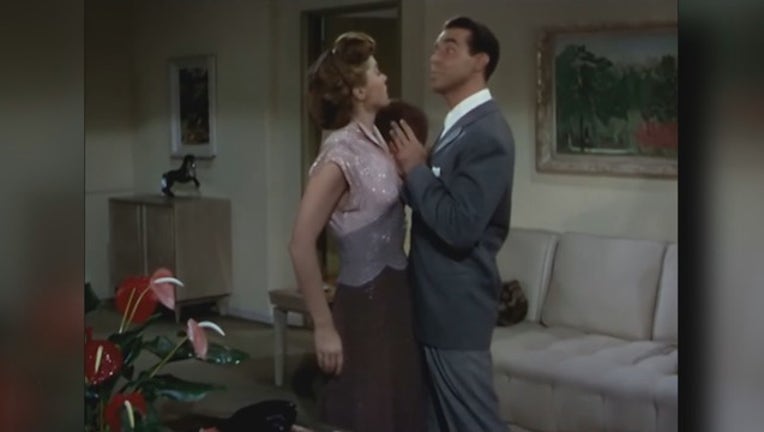 article
SAN FRANCISCO - The controversial Christmas song "Baby It's Cold Outside" is back on the air at San Francisco's 96.5 KOIT after thousands of Bay Area listeners demanded its return.
Across the country, some said they didn't like the lyrics, which they compared to date rape. One line states, "Say, what's in this drink?" The woman answers, "I ought to say no, no, no sir." The man sings, "At least I'm gonna say that I tried."
In a statement on Monday, KOIT said that after the station put the song "on hold" on Dec. 3, radio producers were flooded with phone calls, emails and social media posts demanding the song's return. After conducting a poll on its website, KOIT concluded that the vast majority of its listeners consider the song to be "a valuable part of their holiday tradition," and put it back in rotation.
"KOIT's listeners have spoken, and the overwhelming message is they do want to hear 'Baby, It's Cold Outside' on our station, as they have throughout the years," said Program Director Brian Figula in an email. "More than seven out of every 10 listeners who responded said although some lyrics of the song may reflect a different era and a different sensibility than today, still they love the tradition and history of the song, and want to hear it as part of their holiday season."
The daughters of both the composer and Dean Martin, who sang the song regularly, both said they were shocked at the negative sentiments; the song is certainly not about drugging women to have sex with them, according to media reports.
KOIT is owned by Bonneville International Corporation in Salt Lake City, and is a subsidiary of Deseret Management Corporation, a for-profit arm of The Church of Jesus Christ of Latter-Day Saints.
Earlier this month, a Cleveland radio station says it has stopped playing the song after its listeners said they felt it was  inappropriate.
WDOK-FM midday host Glenn Anderson said he recognizes that society was different when the song was written back in 1944, but he doesn't think it has a place today, especially in the era of the #MeToo movement against sexual harassment.
The Associated Press contributed to this report.