San Francisco woman celebrates 100th birthday, 20 years of charitable work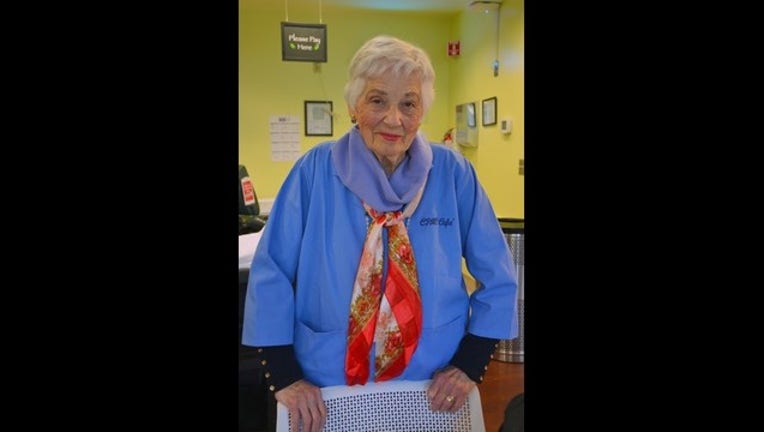 article
SAN FRANCISCO (KTVU) - Loe Tolson, California Pacific Medical Centers Oldest Volunteer, celebrated her 100th birthday with her family and friends in San Francisco this week.  She was recognized for her two decades of charitable work for CPMC.
The Third Generation San Franciscan  told KTVU she began volunteering after her husband passed away 23 years ago. Her husband underwent five cancer treatments, so they were there quite frequently. 
"He got such good care. Wherever we went, everyone was so good to us," Tolson said. "I just wanted to pay it forward and be that for other people and that's why I decided to start volunteering. I really didn't think about being too old to start."
Tolson is one of nearly 800 volunteers on the CPMC's Four campuses. Known as "mom" by her coworkers, Tolson worked in the cafeteria into her 80s and most of her 90s. Now she greets patients' family and friends at the front desk with her easy smile.
"I don't understand why they don't have more volunteers - It's a mystery," Tolson said. "I get so much more out of it than I could ever give truly. I am lucky, I just love it."
Asked if there was a secret to getting to her century milestone she said, "First, I never thought I would be 100 years old, or that I would be surrounded by so much family. But Really, I don't exercise or watch my diet, I don't know, just enjoy life. Be good to each other, don't worry so much and you'll be fine."