San Jose Mayor Sam Liccardo proposes cutting construction taxes in half for high-rise homes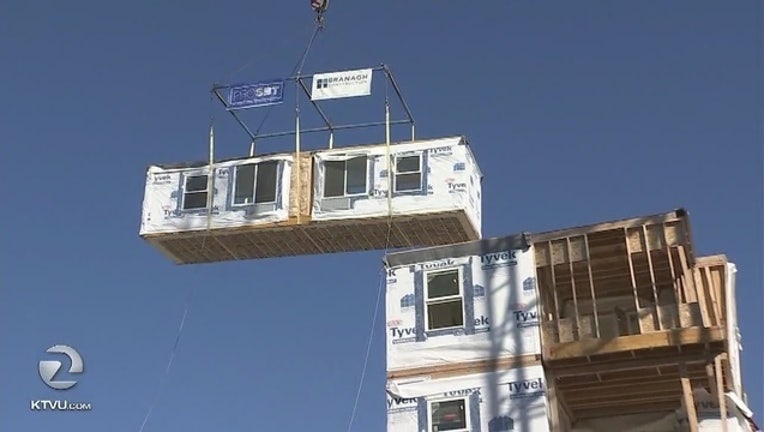 article
SAN JOSE, Calif. (KTVU/BCN) - A new plan to cut construction taxes in half on high-rise developments in San Jose and reroute remaining revenue into affordable housing will be discussed by the City Council at its weekly meeting on Tuesday.
The strategy is part of Mayor Sam Liccardo's Housing Crisis Workplan, approved by the council in June. The workplan calls for the construction of 25,000 new homes by 2023. About 10,000 of those homes would be affordable units. 
In a memo to the City Council last Tuesday, Liccardo said the goal is reliant on building high-rise residential developments in Downtown San Jose, but increasing construction costs paired with flattening rents have posed an obstacle to proactive development in the city. 
The city already suspended construction fees through 2021 to bolster in-progress developments, but Liccardo is now proposing an extension of this program with all revenues directed toward affordable housing. 
"After the inclusionary housing exemption for high-rises expires on June 30, 2021, the probability of high-rise residential development becomes far-fetched," Liccardo said in the memo.
In addition to the tax suspension, the plan would also push payment due dates roughly two years into the future, cutting down interest payments for developments. 
The two options could potentially save developers millions of dollars and make construction more feasible, despite expensive material and labor costs. If the program does not move forward, Liccardo has described the current landscape for high-rise development as "bleak."
The City Council will vote Tuesday on sending the plan to city staff for more analysis, including the extent of savings for developers and possible benefits for affordable housing. The meeting begins at 1:30 p.m. in Council Chambers at 200 E. Santa Clara St. in San Jose.
Bay City News contributed to this report.