San Jose police arrest man on Coyote Creek homicide charge despite lack of body
SAN JOSE, Calif. - Even though Samuel Torres' body has never been found, San Jose police announced on Tuesday that his alleged killer has been arrested in connection to his shooting death by Coyote Creek nearly two years ago. 
Torres had been missing since July 4, 2021. 
Investigators said that over the course of their lengthy investigation, they have determined that Ricardo Padilla is the one who killed him. 
Though they didn't provide direct evidence of the homicide, police cited Padilla's "violent crime spree," which spanned from May 2021 until the day of Torres' disappearance.
The spree included two stabbings – another of which occurred near Coyote Creek, an un unprovoked assault outside a 7-Eleven, and the May 31, 2021, shooting death of another man, Thomas Calamia, in the area of Prevost Street and West Virginia Street. 
But it didn't stop there, police said.
In June 2021, Padilla reversed his car into a Livermore police officer's motorcycle and fled and later than month, a shooting victim identified Padilla as the gunman who fired at him on Berkeley Way in San Jose. 
And then on July 4, 2021, San Jose police caught up with Padilla near Coyote Creek and saw him getting rid of a gun.
Police ultimately arrested him where he was booked into Santa Clara County Jail.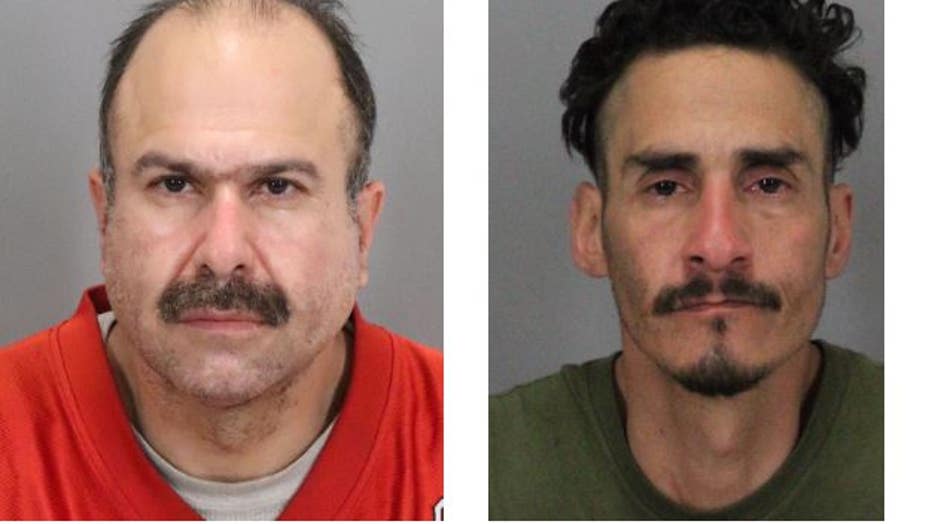 San Jose victims: Thomas Calamia (L) and Samuel Torres. 
Torres' body has yet to be found. Police still have him formally listed as "missing." 
Padilla appeared in a San Jose courtroom Tuesday morning for arraignment on the new charges, but the hearing was postponed until Wednesday while the court sorts out his legal representation to eliminate conflicts stemming from his other active cases, the Mercury News reported. 
Sgt. Christian Camarillo noted the significance of this case: It's one of the few times the District Attorney has filed homicide charges with no body, the last time was Sierra Lamar, who was kidnapped in 2012, and whose body still hasn't been found even though Antolin Garcia Torres was convicted of her death. 
Anyone with information is asked to contact Detective Sergeant Vallejo #3810 or Detective Harrington #4365 of the San José Police Department's Homicide Unit via email: 3810@sanjoseca.gov and/or 4365@sanjoseca.gov or at 408-277-5283.