San Jose police investigating deadly officer-involved shooting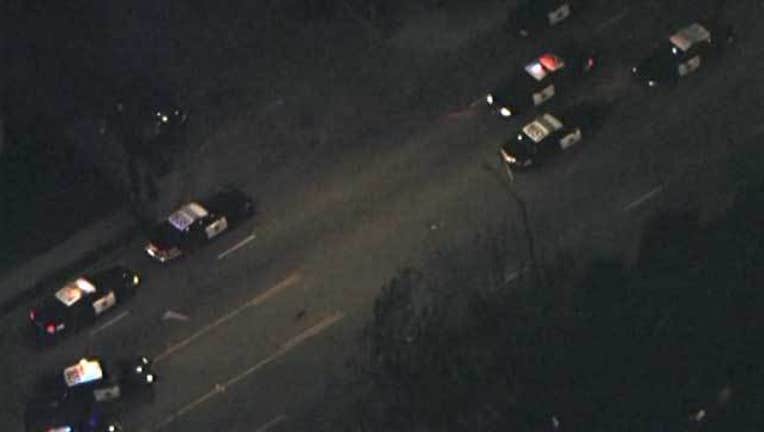 article
SAN JOSE, Calif. (KTVU) - In San Jose, a 911 call from a person inside a home asking for help ended with a young man being shot and killed by police.
Shortly after 5 p.m. Wednesday, police say officers arrived in front of a home on the 1300 block of Sherman Street. The caller said a man carrying a knife entered the home.
That person calling for help was inside a locked upstairs bedroom. Witnesses tell KTVU they heard a woman screaming and then gunshots.
"I was walking on my way over here and that's when I heard four shots," said Joshua Garcia, a neighbor who was at a nearby store.
"I was scared. I can't believe this," said Juanita Luna, who said she was visiting a relative nearby.
The gunshots came from two police officers who fired at a young man in front of the home. "That male charged at the officers. They ordered him to drop the weapon and fired from their duty weapons at him, striking him a least once," said Sgt. Heather Randol with the San Jose Police Department.
"This is just horrible. There is now a baby without her daddy right now. She will not know her daddy. That's just really sad," said Eva Martinez, who tells KTVU she was family friends with the 25-year-old man who was killed.
She says his two or three-year-old daughter lives with her mother and grandmother at the corner home where the man was shot.
Martinez says the young man was a frequent visitor there for the past four years. She also says the man was a student athlete.
"He's a football player. He's an athletic boy, just outgoing, very polite, very sweet boy," said Martinez.
Police say officers are trained to stop the threat but family friend Eva Martinez wishes there was another way. "You don't have to shoot the internal organs. You can't do that," said Martinez.
She says she is not aware of any trouble coming from the home previously.
Police say the two officers involved have been with the department about seven to eight years each.
As standard protocol, they're placed on leave while this shooting is under investigation.