Santa Rosa boy hit by vehicle remains hospitalized with critical injuries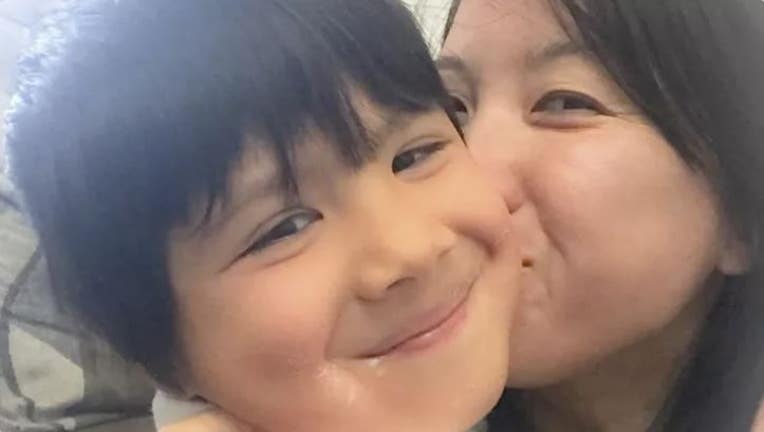 article
SANTA ROSA, Calif. - A Santa Rosa boy, critically injured when he was struck by a vehicle on his way to school last week, remained hospitalized on Thursday, as he and his family received an outpouring of support from their community. 
The collision happened Jan. 19, around 8:40 a.m. in the 4600 block of Hoen Avenue, near Arroyo Sierra Circle.
Police said the 13-year-old victim was in a crosswalk when a driver in a white Honda CR-V, traveling eastbound on Hoen, struck the child. 
Investigators said the driver immediately stopped and was cooperative with police. "There are no initial signs of the driver being under the influence of drugs, alcohol, or medication," officers said in a press release. A police spokesperson told KTVU that the investigation was ongoing and that currently, there were no arrests or charges filed in the case.
SEE ALSO: Homeless Santa Rosa man killed by fire after smoking fentanyl
SEE ALSO: Vigil and call for safety measures after San Francisco's 2nd pedestrian killed in 20 days
The child was rushed to UCSF Benioff Children's Hospital Oakland in critical condition and was being treated for multiple serious injuries, according to a GoFundMe.
Organizers of the fundraising effort wrote, "Our community is struggling to understand how our innocent young 13-year-old neighbor, while on his way to school was hit by a motorist," and said that the page was set up to help the Pearson family "not only financially but spiritually." 
Words of encouragement have been posted on the GoFundMe, as many have expressed wishes for a full recovery and their support for the teen and his family. 
On Monday, organizers wrote, "We are thrilled to share that Atticus is responding to personal parental touch and voice. The first 72 hours are critical for head injuries of the severity that Atticus has sustained."
The child's mother also provided an update, sharing emotional words as she remained by his bedside. "Atti moved more than the previous day," she said. "Nurse said it was a neutral reflection, mainly information gathering of his discomfort. But as his mom, it felt different. I felt HIM more. Again my hands and voice calmed him, but my heart swelled with joy bc I could feel HIM, my baby under all those layers of pain meds."
In an update on Thursday, she carried the hopeful spirit her son embodied while acknowledging that their lives had been altered forever.  
"We know Atti will not be the same. And there is a long road ahead of us… The doctors prepared us with scientific probabilities," the mother shared on GoFundMe. "As his mom, I feel so strongly that Atti will show his magic in the weeks to come. He has always risen to every challenge as opportunities with lightness. When he was 10 he said his motto was 'Anything you put your mind to is possible,'" she wrote.  
As of Thursday, the GoFundMe had raised more than $41K to help Atticus on his road to recovery. 
That support, the teen's mother said, was deeply appreciated and felt. "Of many lessons learned, the one that I feel most right now is how strongly love unites us," she said, adding, "Please continue to send prayers and healing energy."
Since establishing the GoFundMe, organizers updated the "Get Well Atticus" page to include a moving video of the child, saying, "To learn who Atticus is in this world please watch our short video."