'Seinfeld' bill would require telemarketers to provide their name, phone number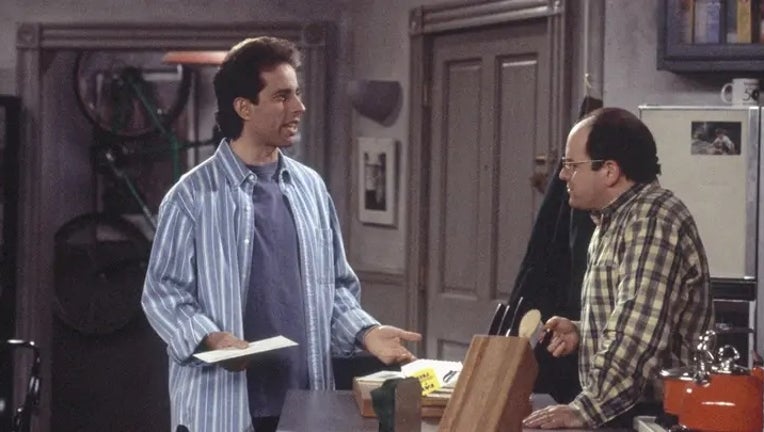 article
New Jersey residents may no longer have to yell "serenity now" when answering a phone call from a telemarketer. 
You've got to read the bill introduced by Republican state Sen. Jon Bramnick, which would require telemarketers "to provide the customer the name and telephone number of the person on whose behalf the call is being made." 
So when telemarketers pop in on New Jersey phones, they can't yada, yada, yada or give people the "it's me." Instead, they must disclose the required information to the person receiving the unsolicited call in the first 30 seconds.
The legislation has been dubbed the "Seinfeld" bill because of a famous scene from the 90s sitcom, where Jerry Seinfeld answers a phone call from a telemarketer. 
"I can't talk right now," Jerry says. "Why don't you give me your home phone number, and I'll call you later?"
The telemarketer responds, "Uh, well, sorry — we're not allowed to do that."
"Oh, I guess you don't want people calling you at home?" Jerry responds.
"No," the telemarketer answers.
"Well, now you know how I feel," Jerry says before hanging up the phone. 
JEN SHAH SENTENCED TO 78 MONTHS IN PRISON FOR HER ROLE IN NATIONWIDE TELEMARKETING FRAUD SCAM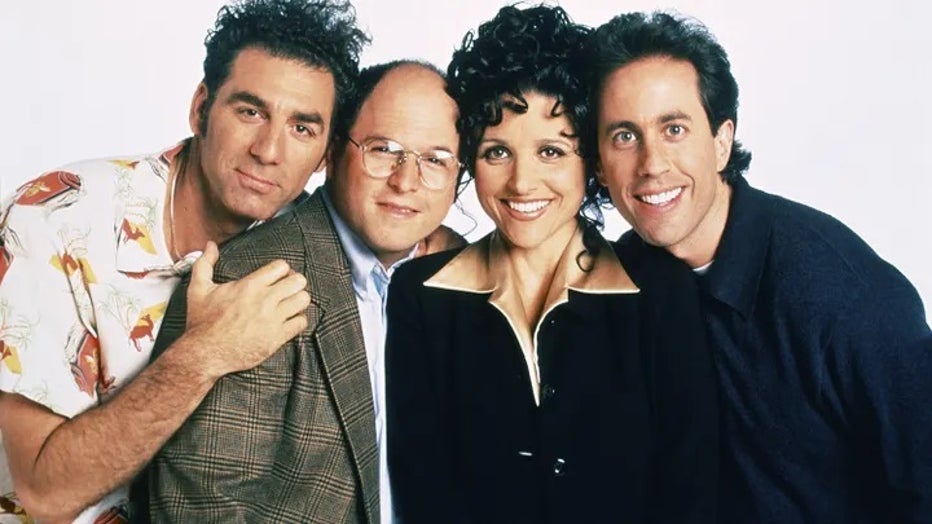 SEINFELD -- Season 9 -- Pictured: (l-r) Michael Richards as Cosmo Kramer, Jason Alexander as George Costanza, Julia Louis-Dreyfus as Elaine Benes, Jerry Seinfeld as Jerry Seinfeld (Photo by Andrew Eccles/NBCU Photo Bank/NBCUniversal via Getty Images
Bramnick, who also does standup comedy, shared a clip of the "Seinfeld" scene when talking about his bill. 
"My law requires the telemarketers to Give You Phone Number in the first 30 seconds of the call," he tweeted. 
In a press release, Bramnick added that telemarketers will need to be transparent and can't keep certain information locked in their proverbial vault. A possible benefit could be significant shrinkage to the amount of telemarketing calls people have to endure.
"New Jerseyans should know who they're talking to on the phone and what's being sold to them by telemarketers," Bramnick said. "My legislation requires more transparency from telemarketers and punishes those who lie and misrepresent information on sales calls. If you're on the up and up, you should have no problem with this bill if you're a telemarketer."
The bill doesn't stop short in requiring telemarketers to be transparent only on phone calls. In addition, the bill requires "the mailing address of a telemarketer and any business on whose behalf the telemarketer is telemarketing to be disclosed on any website owned or operated by the telemarketer and on any subsequent written communication to customers."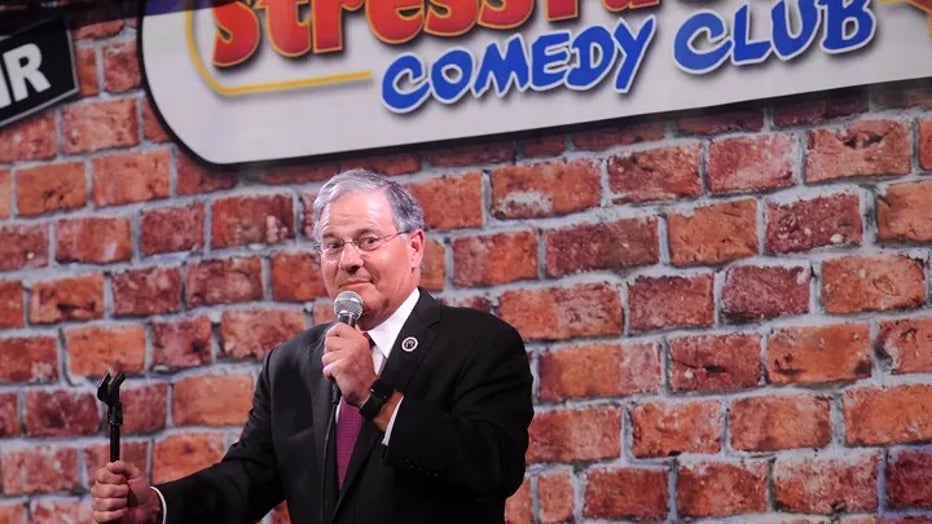 NEW BRUNSWICK, NJ - APRIL 08: New Jersey State Assemblyman and lawyer Jon Bramnick performs at The Stress Factory Comedy Club on April 8, 2021 in New Brunswick, New Jersey. (Photo by Bobby Bank/Getty Images)
The New Jersey Senate Commerce Committee thought the bill was gold with all five senators voting in favor of the legislation. 
If this bill becomes law, New Jersey residents might again be the master of their domain when it comes to dealing with telemarketers.