Several buildings burn, mandatory evacuations near Lake Berryessa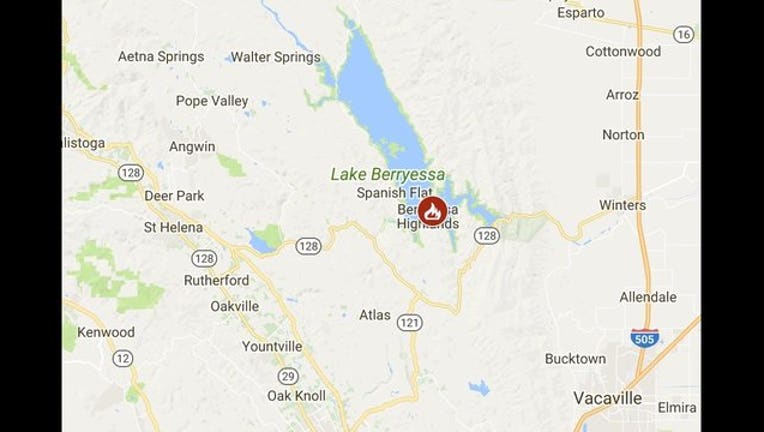 NAPA COUNTY, Calif. - The Steele Fire, which has destroyed seven buildings and burned 150 acres in the Berryessa Highlands area at the southern tip of Lake Berryessa in rural Napa County, was about 10 percent contained late Saturday night.
The fire, which was first reported about 4:30 p.m. Saturday forced the evacuations of the Berryessa Highlands community and of the nearby Pleasure Cove Resort. Those evacuations, a Cal Fire spokesman said will be in effect into Sunday morning.
An evacuation center has been set up at Crosswalk Community Church, 2509 First St., Napa.
The Berryessa Highlands area is about 14 miles north of Fairfield and 12 miles west of Winters.
High temperatures and 17-mph winds made for a fast-spreading fire late in the afternoon, but Cal Fire spokesman Mike Wilson that, "Fire crews continue to make good progress on the fire."
Capell Valley Road remained closed late Saturday night, and Steele Canyon Road was open only to residents of that immediate area.
A total of 185 firefighters with Cal Fire, city fire departments from Vacaville, Dixon, Fairfield, Winters and Suisun City, the Napa County department and California Department of Corrections firefighters.