Several injured in fiery crash on Highway 880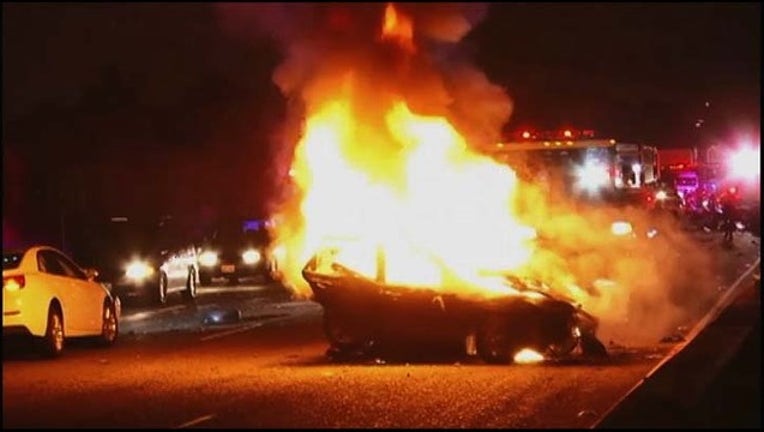 article
SAN LEANDRO, Calif. (KTVU and wires) – Several people were injured and the northbound lanes of Highway 880 shut down for nearly two hours early Tuesday after seven cars were involved in a chain reaction crash that left one of the vehicles ablaze on the freeway, authorities said.
According to the California Highway Patrol, the first report of the collision on I-880 just north of Davis Street came in at 3:02 a.m.
The initial collision triggered several others including one car that burst into flames. The jaws of life were needed to free one victim from the wreckage.
A Sig-alert was issued at 3:26 a.m. with all the northbound lanes being shut down. The lanes were finally opened around 5:13 a.m.
The Alameda County Fire Department said five people were injured – one critically and another with moderate injuries. Three others suffered minor injuries and refresh transport to the hospital.
CHP investigators were trying to determine the crash of the initial crash.