SF DA's office says drugs may be involved in death at Great Star Theater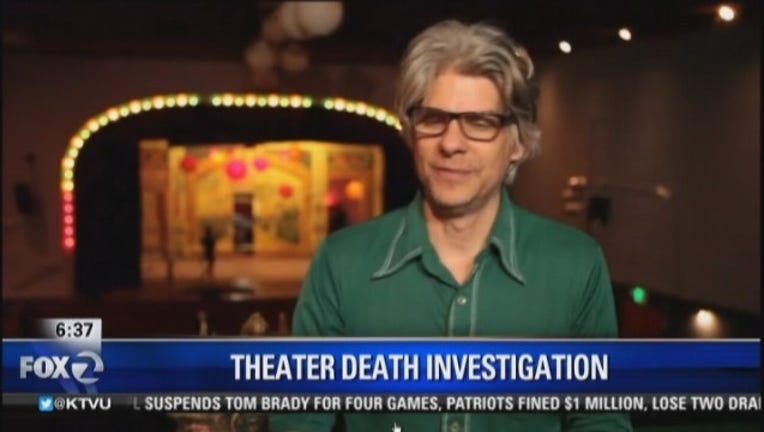 article
SAN FRANCISCO (KTVU and wires) -- The San Francisco District Attorney's Office is reporting that drugs may have been involved in the death of a 31-year-old Oakland woman whose body was found at the Great Star Theater in San Francisco's Chinatown neighborhood on Sunday morning.
San Francisco District Attorney's Office spokesman Alex Bastian said that while the cause of Kelsey Fourdyce's death remains unknown pending toxicology results, drugs might have been involved in her death, which means the man arrested for homicide in connection with Fourdyce's death could soon be released from custody.
Fourdyce's death is being investigated as a homicide after she was located unresponsive inside the theater, located at 636 Jackson St.
Police said they received a call at about 11:55 a.m. Sunday from a man saying that he had found his friend dead inside the theater.
The man who made the call has been identified as Harris Rosenbloom, a 48-year-old San Francisco resident and a promoter for the theater, police said.
According to police, the man said he was sleeping inside the theater and when he woke up, he found the woman dead beside him.
Police arrested Rosenbloom, who was with his lawyer at the theater Sunday, on suspicion of homicide.
Investigators are interviewing people who may have been with the suspect or the victim prior to the death.
The nature of the relationship between Rosenbloom and Fourdyce has not been determined and it is unclear why Rosenbloom was sleeping inside the theater, according to police.
According to Kelsey Fourdyce's LinkedIn profile, she was employed as the lead purchasing manager for smart home devices at MiOS, Ltd, in San Francisco.
Her LinkedIn profile states that she received a B.S. from the University of Illinois and went on to receive a Master's degree in business from Universite de Neuchatel in Switzerland. In addition to English, she spoke French and Spanish.