SF Mayor Lee commits $44M for teacher housing project in Sunset District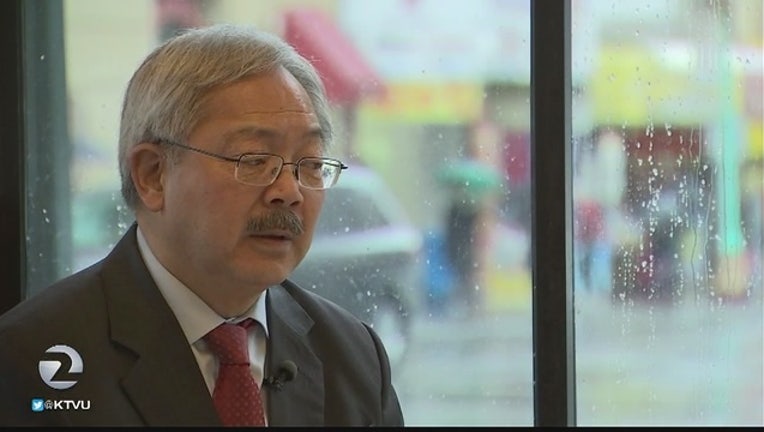 article
SAN FRANCISCO (BCN) Mayor Ed Lee this week moved to commit $44 million in city funding toward building a long-delayed teacher housing project at a site in San Francisco's Sunset District.
The city and school district officials have been discussing a teacher housing project for years in response to a housing affordability crisis that has made it increasingly difficult to hire and retain teachers. A working group that includes teachers' union representatives has been evaluating solutions including rental assistance and housing counseling as well as new construction.
The pace of talks has been slow, however, prompting Lee this week to direct the Mayor's Office of Housing to select a site at the Francisco Scott Key Annex at 1360 43rd Ave. and issue a request for proposals as soon
as possible.
In addition, he designated $44 million in funding for the project, which will include around 135 units for teachers and paraprofessionals, from the city's Housing Trust Fund and Proposition A housing funds.
"We couldn't afford to sit back and wait for solutions to slowly develop when it came to housing for our teachers," Lee said in a statement today. "Our educators make up a key part of working class families in this
city. We need to find solutions to keep them living in San Francisco."
The annex site belongs to the school district, and the project and site would both require approval by the district board. District staff will present information and recommendations to the board in the coming weeks on
the details of the plan and the next steps, according to district spokeswoman Gentle Blythe.
The district has been studying questions around how to finance a teacher housing development and how to select who gets to live in it, as well as choose a site, Blythe said. The rules around the use of federal tax
credits for affordable housing projects also complicate the process.
"We are making progress," Blythe said. 
Blythe noted that the district is trying to avoid mistakes made in other districts. In Los Angeles, for instance, restrictions around the use of federal tax credits caused the income levels for teacher housing projects to be set to so low that teachers couldn't qualify to live in them.
The financial contribution from the city will allow the district to offer units to employees who make more than the low federal income limits, at a maximum of 60 percent of Area Median Income, she said.
A bill authored by San Francisco state Sen. Mark Leno and signed by the governor last year authorized school districts to lease property for affordable housing projects targeting teachers and school district employees.
The legislation was needed because Fair Housing laws limited the extent to which housing could be designated for district employees only. The bill allows projects to qualify for federal low-income housing tax credits, giving developers an additional incentive to get involved.