SF supervisors push homelessness oversight committee ballot measure to 2020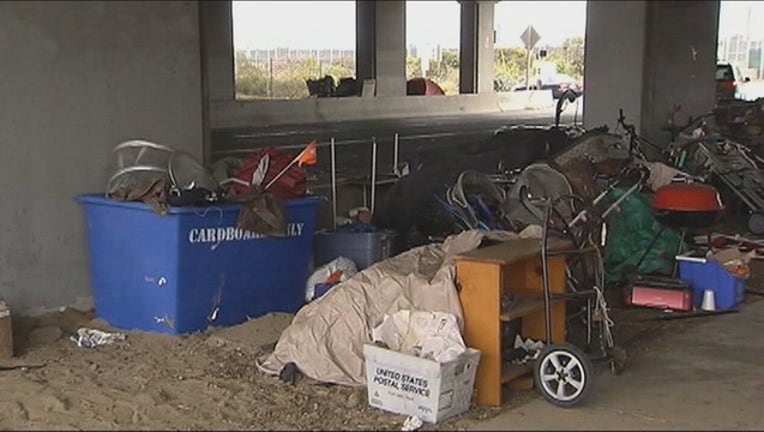 article
SAN FRANCISCO (BCN) - San Francisco supervisors on Tuesday voted to place a charter amendment to create a Homelessness Oversight Commission on the March ballot next year.
The Homelessness Oversight Commission would be tasked with overseeing the city's Department of Homelessness and Supportive Housing and with administering funds from November 2018's ballot measure Proposition C -- a business tax to provide services to help the homeless.
Supervisor Matt Haney, who led the effort for the charter amendment, had initially sought to place the measure on the ballot for November of this year.
However, a majority of supervisors said they want to work with Mayor London Breed on the charter amendment and voted to push it to the March 2020 election.
Supervisors ultimately voted 7-4, with supervisors Matt Haney, Hilary Ronen, Gordon Mar and Shamann Walton voting against the move.
In a statement via Twitter, the Coalition on Homelessness called the move "disappointing," adding "but we would rather have it be continued than shot down."
Supervisors also unanimously approved a separate ballot measure for the November 2019 election that would add a surcharge for rides made in the city through ridehailing services like Uber and Lyft.
The measure would impose a 3.25 percent surcharge on the cost of all individual rides and a 1.5 percent surcharge on shared rides that start in San Francisco. Rides in electric vehicles, regardless if they're shared or not, would face a 1.5 percent surcharge.
According to Breed, who introduced the measure along with Supervisor Aaron Peskin, the measure could raise as much as $35 million annually to fund transit and Vision Zero safety projects.
"We need to reduce congestion on our streets so that people can get around more easily, while continuing to invest in our public transportation and make our streets safer for everyone," Breed said.
During the meeting, supervisors also voted unanimously to establish the Office of Racial Equity, mandating a racial equity plan for city departments. The office would also conduct racial equity analyses for pending legislation that would assess impacts on communities of color and come up with an annual workforce report highlighting racial disparities within city departments.
"This legislation will hold us accountable to moving the needle for racial equity in our city and addressing the disparities facing communities of color with regard to economic stability, housing, health 
outcomes or policing," said Supervisor Sandra Lee Fewer, who introduced the legislation along with Supervisor Vallie Brown.