Shaquille O'Neal helps Michigan teen with size 23 shoes find the perfect fit
GOODRICH, Mich. - Eric Kilburn Jr., a high school freshman in Michigan, has long suffered from painful blisters and sores on his feet because of ill-fitting shoes. 
"It's been about five years that I've been struggling, fighting all sorts of issues," Eric revealed to FOX Television Stations. 
That's because the 14-year-old student-athlete, who stands 6 feet, 10 inches tall, wears size 23 shoes – which his mother said is impossible to find. 
"It's really difficult as a parent to have your child out on a field knowing that they're ill-equipped for what they're doing and that you just can't find what they need," Rebecca Kilburn shared. "So that was really difficult to see him out there in regular shoes when everybody else was wearing cleats."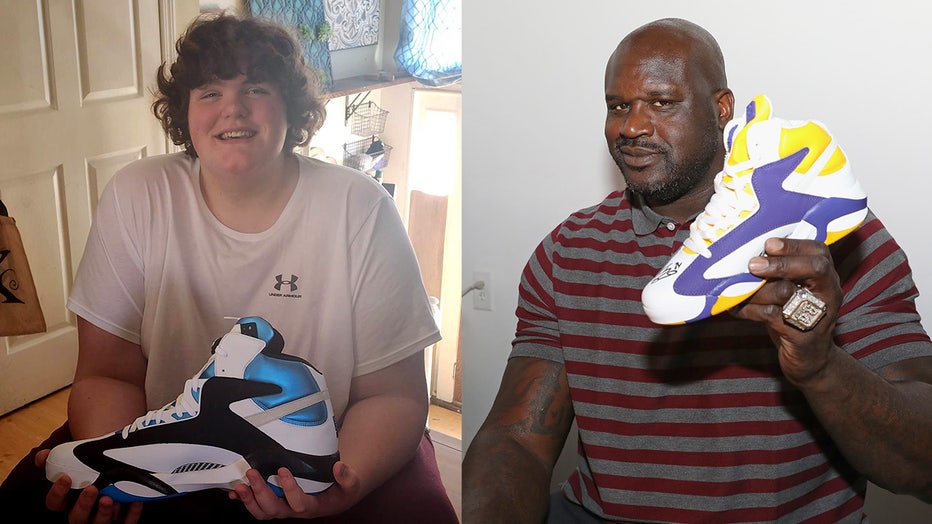 Reebok Classic and Shaquille O'Neal launch the new Shaq Attaq x Sneaker Politics shoe on February 18, 2017 in New Orleans, Louisiana. (Photo by Josh Brasted/Getty Images)
Rebecca and her family, who live in Goodrich, contacted companies and independent cobblers for help but struggled to find her son the correct size of shoes. 
"We were trying every avenue that we could. And unfortunately, we had a lot of doors closed in our faces just going through that avenue," she continued. 
But after a local reporter at Hometown Life published a story about Eric's woes, his story went viral – and celebrity Shaquille O'Neal stepped in to help.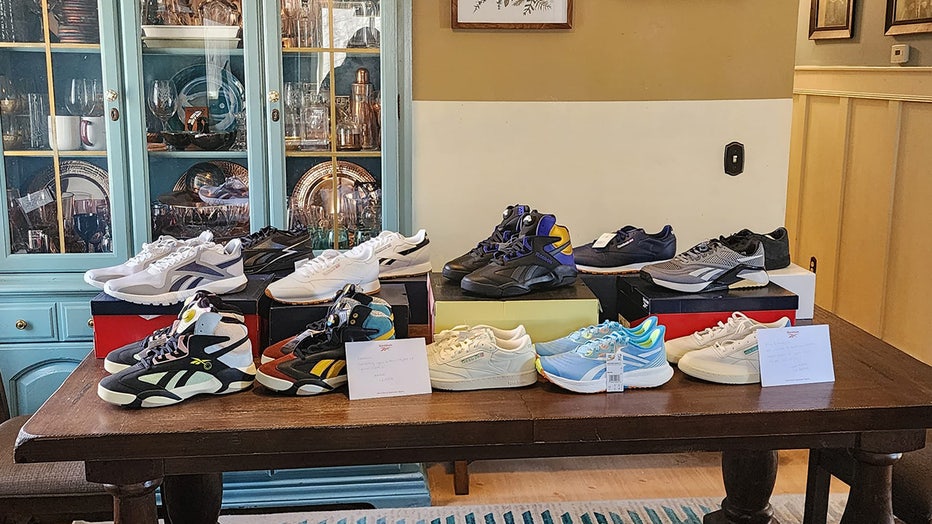 Armor and Puma sent out representatives to scan Eric's feet and make him custom shoes and cleats. Reebok sent shoes to the entire family. (Credit: Rebecca Kilburn)
The former professional basketball player donated five pairs of sneakers from Reebok that were originally made for O'Neal. He also called Eric, in which they discussed sports, basketball and O'Neal's own struggles finding shoes that fit as a teenager. 
"Just starstruck," Eric said of his reaction to speaking with O'Neal.  "It was just a truly wonderful experience." 
Rebecca added, "It was very surreal. And, you know, he's Shaquille. He knew our younger son's name. He was, you know, privy to the stories. And it just made our whole family feel special."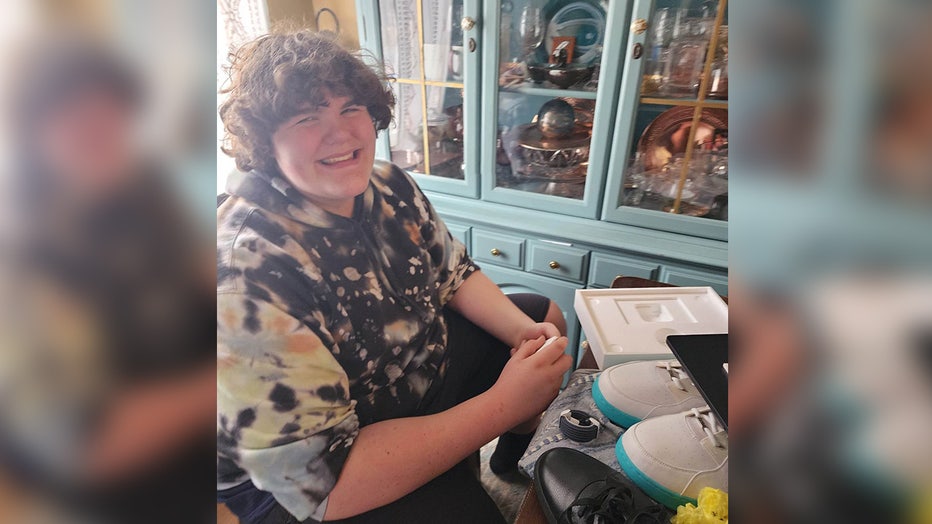 Companies including Armor and Puma sent out representatives to scan Eric's feet and make him custom shoes and cleats. (Credit: Rebecca Kilburn)
Companies including Armor and Puma sent out representatives to scan Eric's feet and make him custom shoes and cleats. Reebok also reached out and sent shoes to their entire family.
A GoFundMe has also raised more than $24,000. According to the fundraising page, the Kilburn family plans to use the money towards future footwear and specialized sports equipment for Eric.
"I'm just so grateful for everything that everyone has done to help me. I just don't know how to thank everyone. I'm so grateful for everything," Eric continued. 
His mother also said she is now less fearful for her son's future.
"I don't have to fear for his future anymore because Under Armor and Puma have said that they'd be happy to come back out, remeasure him, recalibrate his shoes to what he'll need. And so he'll have what he needs into adulthood as well," she said, adding, "So that means so much to just not only alleviate our current concerns but also my fears for his future as well." 
Rebecca also noted it has been "amazing" to see the positive side of social media. 
RELATED: 'The Masked Singer': Grandmaster Flash reveals Shaquille O'Neal should join show
"We did feel hopeless for a long time. And he was very concerned that he wouldn't have shoes, as was I. But this has really renewed a lot of things for us. So, yeah, don't give up hope. Anything is possible." 
Rebecca recently started the Big Shoe Network group on Facebook, dedicated for people that can post and find large shoes for purchase.
This story was reported from Los Angeles.