Sister of Clippers' Kawhi Leonard given life without parole for 2019 killing of elderly woman: report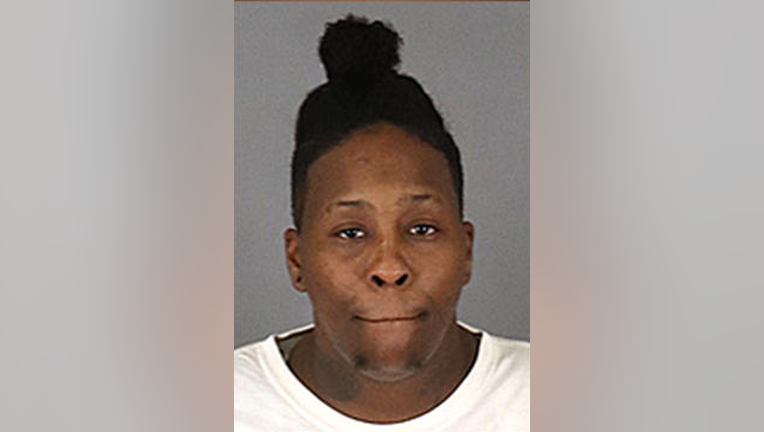 article
The sister of Los Angeles Clippers star Kawhi Leonard has been sentenced to life without the possibility of parole for the killing of an elderly woman at the Pechanga Resort Casino in 2019.
Kimesha Williams, who is Leonard's sister, and Candace Townsell were sentenced on Friday for the killing of Afaf Assad, an 84-year-old Long Beach, California, woman, according to The Press Enterprise in Riverside, CA.
The two women were convicted in February of first-degree murder, robbery and elder abuse following a lengthy trial. 
Assad was found unconscious on the floor of a Pechanga Resort Casino bathroom with a cracked skull in 2019. 
PREVIOUS COVERAGE: Suspect accused of murdering woman at SoCal casino identified as Clippers star Kawhi Leonard's sister
Williams and Townsell were reportedly at the casino on Aug. 31, 2019, when Assad entered with her husband and a purse containing around $1,000 for gambling, according to the publication.
Assad went into the bathroom, where Williams followed her, and Townsell kept lookout. 
A woman in another stall heard a thud, and Williams and Townsell made a "beeline" to the casino exit.
Assad was found by a custodian and the woman who heard the thud on the floor of the bathroom, with her head bleeding and her skull fractured. 
Assad died four days later, and the purse was never found. 
PREVIOUS COVERAGE: Two women charged with murder after 84-year-old assaulted at Pechanga Casino dies
In a statement read to the court by her attorney, Williams denied killing Assad. 
"I am so sorry for your loss," Williams wrote, according to The Press Enterprise. "I have been praying for you and your family every day. I am not responsible for the death of Mrs. Assad. Although the courts have found me guilty of the charges, we all know the truth, and that there is one judge, and that is God, and that he knows the truth."
Mary Assad, the daughter of Afaf Assad, read a victim-impact statement to the court. 
"This has been a long, painful journey through the criminal court justice system," Mary Assad read to the court. "I still can't believe my mother was the victim of a violent crime.... Part of me died in that hospital room with her.
"My father is without his wife and partner and is isolated and alone in a way we cannot begin to understand. . . . We seek not vengeance but there needs to be a reckoning for their heinous act," Assad said.
Williams was banned from entering the Pechanga Resort Casino in 2015 for stealing a wallet.